Special Price

36.00 USD

Regular Price

45.00 USD

Special Price

105.00 USD

Regular Price

150.00 USD

Special Price

48.00 USD

Regular Price

64.00 USD

Special Price

88.00 USD

Regular Price

126.00 USD

Special Price

53.00 USD

Regular Price

430.00 USD

Special Price

28.00 USD

Regular Price

33.00 USD

Special Price

51.00 USD

Regular Price

73.00 USD

Special Price

400.00 USD

Regular Price

572.00 USD
History
H Upmann cigars have earned their place among the greatest smokes on the market thanks to over a century of experience and refinement.
Made from premium Cuban tobacco from the Vuelta Abajo region, the master blenders at H Upmann have developed a selection of now-classic vitolas that every serious cigar smoker has experienced.



H Upmann Cigar Style
Known for a balanced medium-bodied flavor profile, H Upmann cigars strike a note with connoisseurs and beginners looking to upgrade in size and smoking time. The consistent-looking sticks have pristine construction and a slow, even burn, that produces smooth billowing smoke scented with layers of cocoa, spice, and nuts.

H Upmann Products
H Upmann is best known for its Magnum series. This big, bold smoke is available in various ring gauges and is ideal for long, languorous smoking sessions.
The Magnum 46 is a Double Corona vitola with a 46 ring gauge and 5.6" length. The rich, chocolate brown wrapper hides a one-two punch of flavor with a mix of heady spice and aromatic wood.
The limited-edition 2009 H Upmann Magnum 48 is a perfectly balanced example of H Upmann's attention to detail and impeccable blending. The 48 ring gauge cigar measures in at 4.3" long, just slightly over standard corona size.
The perfect long smoke, H Upmann Magnum 50 has a hefty 50 ring gauge and comes in a double Robusto size at 6.3". The cigar produces plumes of creamy smoke redolent of baking spices and cedar.
The Magnum 54 packs big flavor into a small package. The broad 54 ring gauge is tempered by a shorter 4.7" Robusto extra length, providing you with an intense smoking experience in no time at all.
Another limited edition offering from the cigar house is the 2015 Magnum 56. This fine cigar has a satisfyingly weighty feel with a 56 ring gauge and 5.9" length. Available in boxes of 25, this exceptional stogie offers a mouthwatering flavor combination of coffee, musk, and leather.
While not as well-known as the Montecristo No 2, the H Upmann No 2 offers a distinct earthy aroma and a pleasing consistent appearance along its 6.1" length. The torpedo shape's neat tapers provide a clean draw displaying pepper, tea, and fruit notes.
At just 5" long with a substantial 42 ring gauge, the H Upmann Petit Coronas delivers a mild, yet complex, flavor profile in a compact package. It is ideal as a satisfying smoke when you are short on time.
Released in 2015, the H.Upmann Robustos Añejados quickly became a favorite among connoisseurs and casual smokers for its medium-bodied nutty and herbal aroma.
History of H Upmann
Founded by German banker Herman Upmann in 1844 in Havana, Cuba, H Upmann is one of the world's oldest cigar brands. The brand is widely credited as the first cigar company to package its wares in cedar boxes for distribution to customers.
After the original company went bankrupt due to allegations of German espionage, it was bought by Menéndez, García y Cía Co., the same company that created the renowned Montecristo cigar brand. As the favorite cigar of US President John F. Kennedy, H Upmann saw an upswing in popularity until the Cuban Revolution and subsequent embargo.
The Habanos SA now produces the brand's cigars, but they are still hand-rolled at the original H Upmann factory, using authentic Vuelta Abajo region tobacco.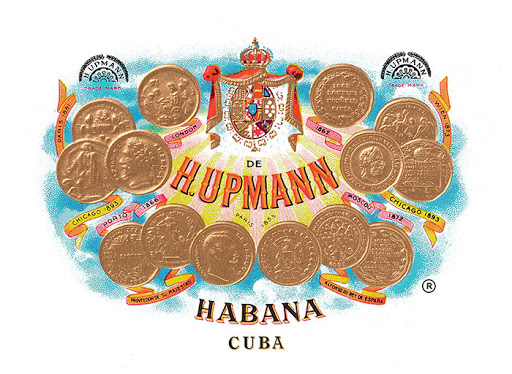 Cigar Production Methods
While H Upmann cigars were machine-made for a short period, the brand has returned to traditional hand-rolling method to preserve its authentic flavor and draw.
After the leaves are processed, the master blender selects the premium-quality leaves for the long filler, and the torcedores align the bunch, trim it, and press the bundle into a wooden mold to obtain the correct shape. The torcedor painstakingly applies the wrapper and seals the end of the cigar.
Each cigar batch undergoes a suction test to ensure draw consistency and quality. The distinctive H Upmann and Habanos bands are applied to the wrapper, and the premium cigars are boxed.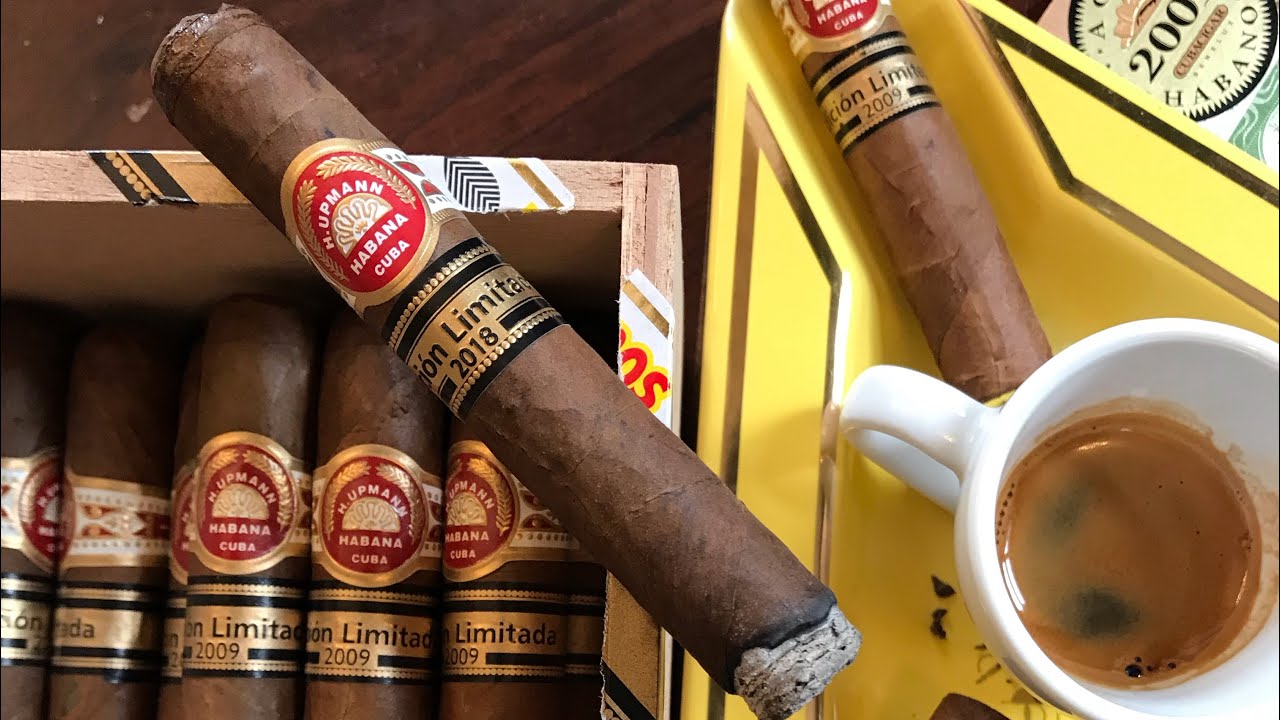 When to Smoke an H Upmann?
H Upmann Magnum cigars are a smoke best reserved for special occasions or more experienced smokers. They benefit from patient aging in a humidor and the smoker is rewarded with complexity and refinement.
Cigars from H Upmann make outstanding gifts for experienced connoisseurs who appreciate this historically significant producer's delicate tobacco blending. However, if you enjoy a regular smoke, the H Upmann Petit Corona or No. 2 offers a palate-satisfying flavor in a relatively short time.
Explore Swiss Cuban Cigars for a bold H Upmann Magnum for your next soirée, or a feisty Petit Corona perfect for a quick puff after a meal.