Special Price

24.00 USD

Regular Price

29.00 USD

Special Price

20.00 USD

Regular Price

25.00 USD

Special Price

23.00 USD

Regular Price

27.00 USD
Special Price

24.00 USD

Regular Price

29.00 USD

Special Price

20.00 USD

Regular Price

25.00 USD

Special Price

23.00 USD

Regular Price

27.00 USD
History
Last Call cigars by AJ Fernandez are the perfect way to start the morning or wind down on gameday. Each cigar is crafted of Nicaraguan binder and filler tobaccos and wrapped in either an Ecuadorian Habano or Pennsylvania Broadleaf Maduro leaf. These medium-full smokes are available in popular sizes to deliver relaxing cigar escapes without wasting your time.

Last Call Cigar Style
Last Call cigars deliver medium-to-full-bodied experiences with various flavors ranging from nut, caramel, citrus, and cedar to oak, toast, earth, and pepper. Cigars are smooth and balanced with a clean finish.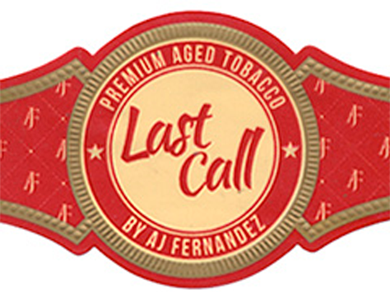 Last Call Products
AJ Fernandez's Last Call cigars are available in one of two blends, each offering rich body and taste. Several sizes are offered to fit various cigar smoking situations.
Last Call Habano
These versatile smokes feature Nicaraguan binder and filler tobaccos covered by an Ecuadorian Habano wrapper leaf. The Last Call Habano Chiquitas is a 3 ½" x 50 favorite perfect for any time.
Last Call Maduro
Maduro fans delight in this blend of Nicaraguan binder and fillers topped by a Pennsylvania Broadleaf Maduro wrapper. The 4 ½" x 48 Last Call Maduro Geniales is ideal for post-game relaxation.
History of Last Call Cigars
Last Call cigars began as AJ Fernandez's personal blend he and a few lucky friends would enjoy at the end of football games and other sporting events. The small batch cigars became popular with cigar factory workers, and eventually, the blend was offered to visitors to the factory. Finally, due to ever-growing demand, AJ Fernandez released the cigars as a regular offering.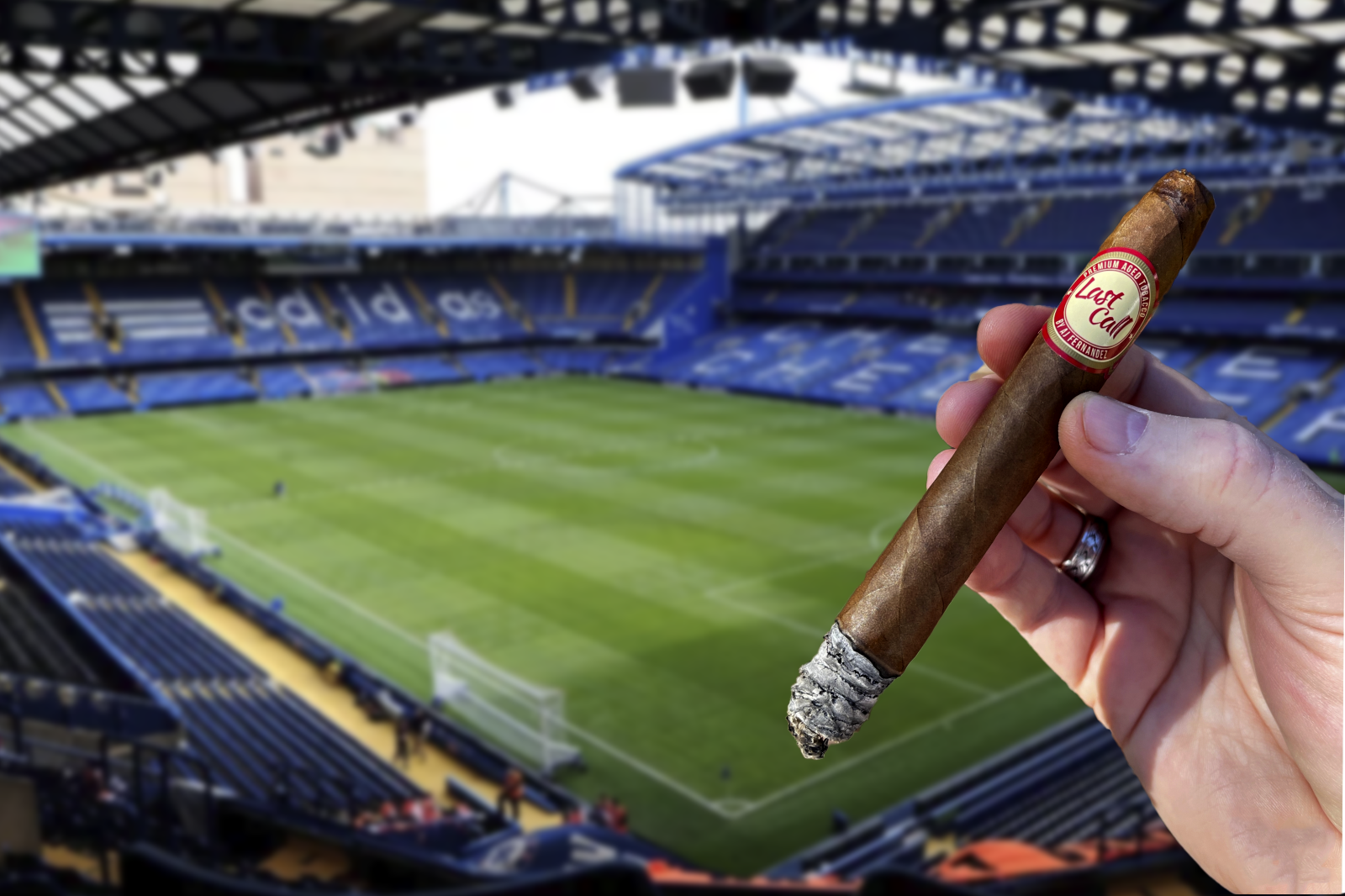 When to Smoke a Last Call Cigar?
While originally envisioned as the go-to smoke for "last call" at the end of sporting events and cigar lounges, Last Call cigars are to be smoked whenever the mood strikes. Richly satisfying and affordable, the cigars make for great everyday smokes.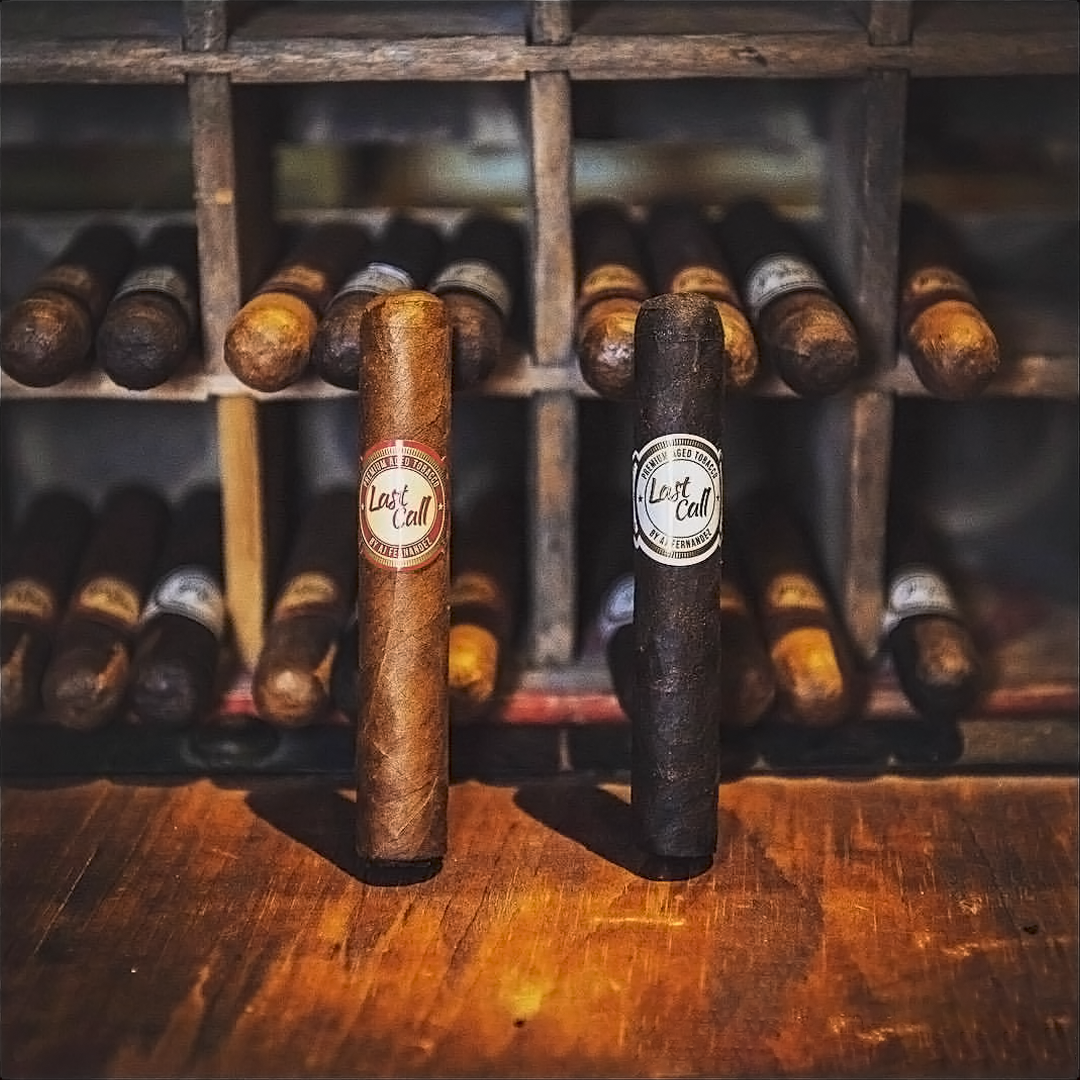 Last Call is a Game Winner
Last Call cigars by AJ Fernandez deliver whenever called upon and are primed to be your go-to first, last and everywhere between cigars. So, beat the clock and go undefeated. Shop the best AJ Fernandez and Cuban cigar source online today.