Special Price

27.00 USD

Regular Price

32.00 USD

Special Price

30.00 USD

Regular Price

34.00 USD

Special Price

27.00 USD

Regular Price

32.00 USD

Special Price

29.00 USD

Regular Price

33.00 USD

Special Price

27.00 USD

Regular Price

32.00 USD
History
AJ Fernandez has put his stamp on a wide range of cigars, yet one of the first to be released under his name is San Lotano. The lineup features an intriguing collection of cigars formed around choice tobaccos from the Western Hemisphere's finest tobacco-growing regions. Smooth, rich, and flavorful, San Lotano cigars strike a balance between an old-world Cuban cigar character and boldly modern taste.
San Lotano Cigar Style
San Lotano cigars are richly textured smokes that range from medium to medium-full in body and taste. San Lotano cigars have the character to satisfy the most demanding of palates while also providing a highly entertaining, approachable smoke that casual cigar smokers can enjoy.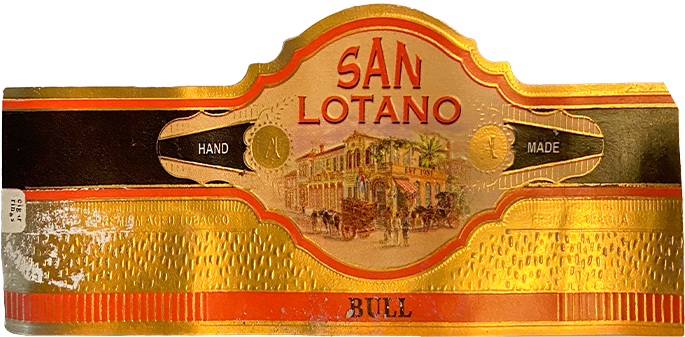 San Lotano Products
AJ Fernandez continues to add to the San Lotano line, producing one classic after another. Popular San Lotano offerings include:
Requiem Habano
This crowd-pleaser features a mixture of Nicaraguan and Honduran binder and filler tobaccos which are dressed in a leathery Brazilian Habano wrapper. Medium-to-full bodied with a sweet and spicy finish.
Requiem Maduro
A dark Mexican San Andres Maduro wrapper covers Nicaraguan and Honduran tobaccos to create this line of voluptuous San Lotano cigars. Medium-to-full-bodied with a richly complex finish.
Requiem Connecticut
The Requiem Connecticut combines the elegance of an Ecuadorian Connecticut wrapper with the thick textures of Nicaraguan and Dominican fillers and a Honduran binder. A lively, medium-bodied smoke.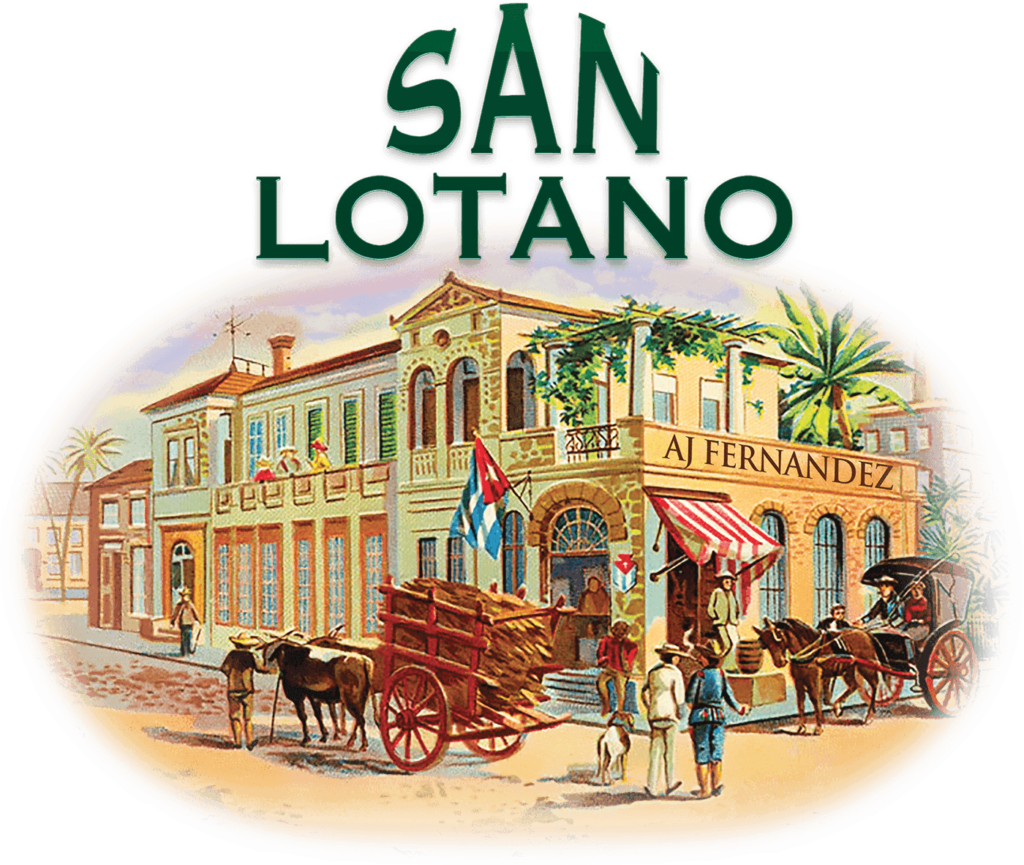 History of San Lotano Cigars
AJ Fernandez got his start in Cuba, helping his grandfather prepare tobacco. His grandfather was the man behind the original Cuban San Lotano brand. When Fernandez set out on his own to make cigars, he quickly gained a reputation for creating deliciously exciting smokes. By 2010 he was ready to unveil a tribute to his grandfather with the first cigars under the AJ Fernandez brand, fittingly named San Lotano.
When to Smoke a San Lotano Cigar?
San Lotano cigars are available in various sizes and blends, making them an easy choice to smoke whenever the time feels right. Whether paired with morning coffee or a sturdy nightcap, San Lotano cigars are always a fine choice.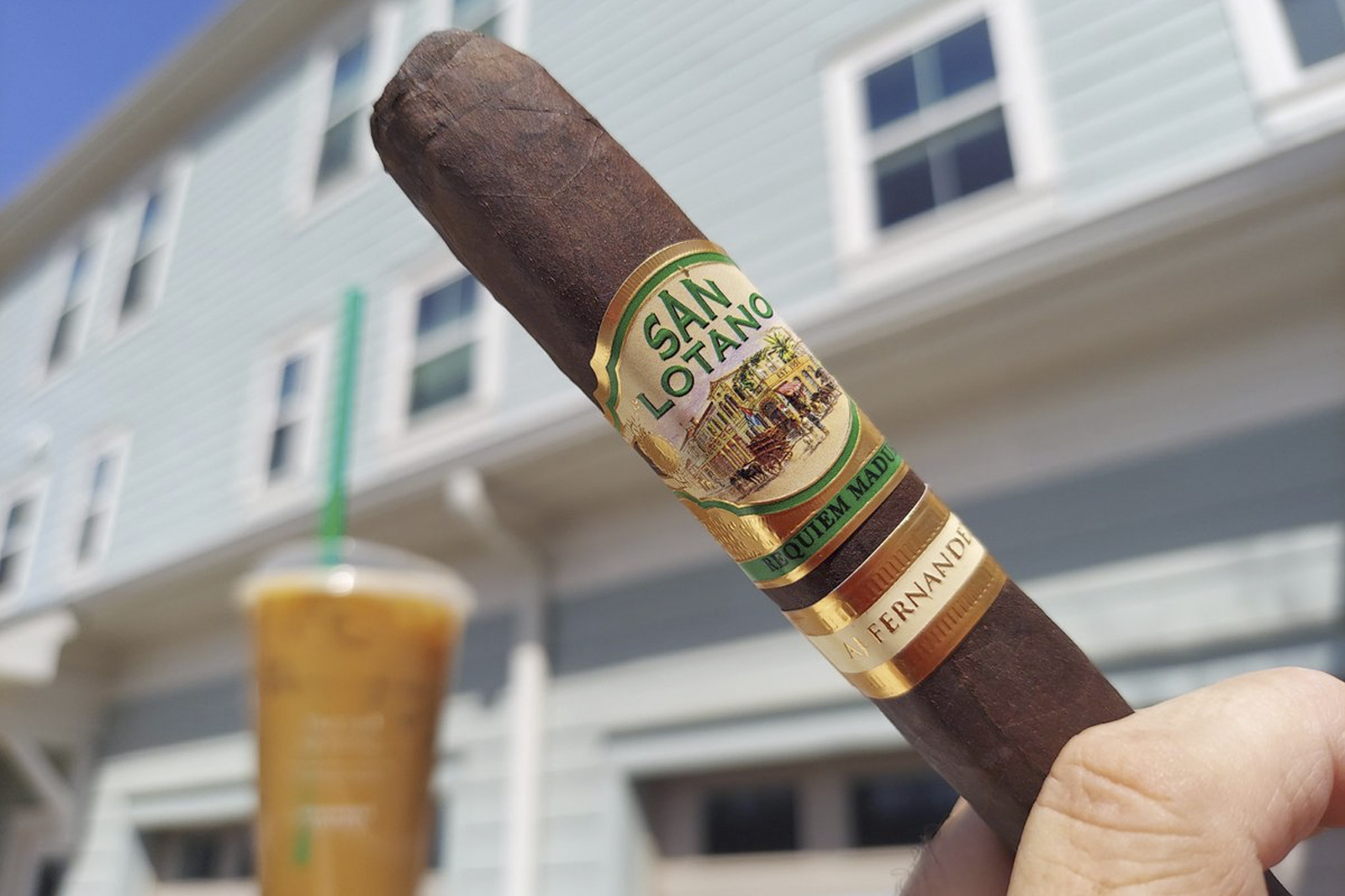 Join the San Lotano Legacy
San Lotano cigars result from AJ Fernandez's deeply rooted passion for family and the Cuban cigar tradition, combined with a uniquely modern flair for creating the flavors that cigar lovers desire. Savor the fruits of the San Lotano legacy. Shop the AJ Fernandez cigar collection at the best online Cuban cigar source.