Special Price

40.00 USD

Regular Price

50.00 USD

Special Price

53.00 USD

Regular Price

66.00 USD

Special Price

34.00 USD

Regular Price

43.00 USD

Special Price

92.00 USD

Regular Price

102.00 USD

Special Price

34.00 USD

Regular Price

40.00 USD

Special Price

115.00 USD

Regular Price

153.00 USD
History
Bolivar Cigars - Bold and Complex
Bolivar cigars are for the bold, audacious, and discerning aficionado. We rarely recommend that cigar smokers avoid such a quality smoke, but the novice would do well to proceed cautiously with a Bolivar cigar. These things are strong, bold and complex.
First time smokers will likely be unaware just what is happening to their palate and the bold flavor may overwhelm them. Yet, for those with a touch of discernment, Bolivar will liberate your smoking experience from the mundane smokes of the past.

Bolivar Cigars - Hand-Rolled Perfection for Conoisseurs
Bold was the name of the game for namesake Simon Bolivar and so it is now for Bolivar Cigars. Smoking above the rich variety and heritage of Cuban cigars, Bolivar is known to be the strongest and most robust brand to come from the island. It's a brand producing robust, heavy, perfectly hand-rolled cigars. It's a brand for connoisseurs.
They have a strong reputation for producing special edition lines as well as regional products. Yet, in every case there is no mistaking the fact that you are smoking a Bolivar through and through. All the cigars are hand rolled and there is an emphasis on heavy notes. Think wood, spice, nutty nuance and bags of subtlety if you know how to appreciate a Cuban cigar.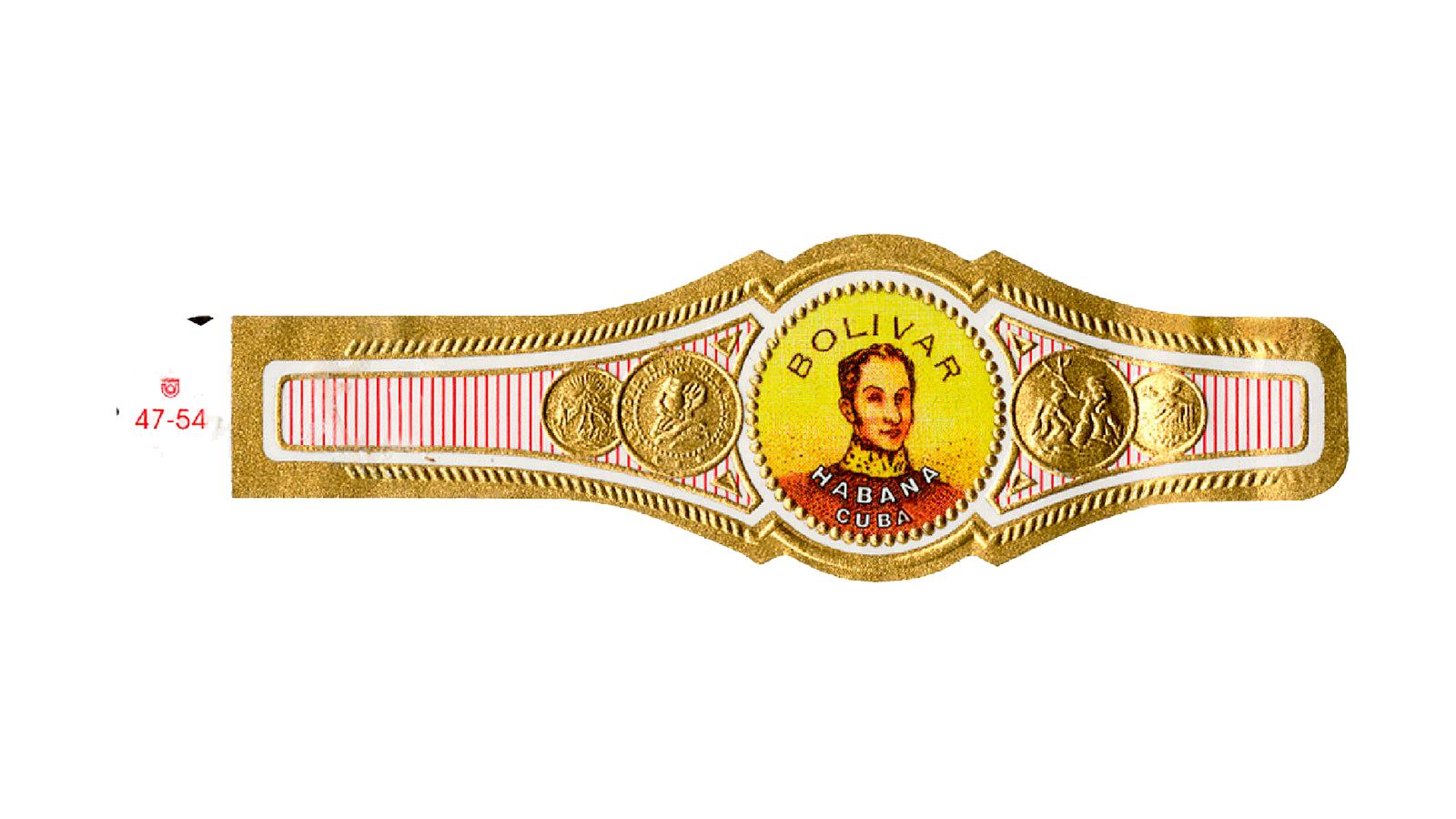 A Bolivar Cigar for Every Season
The line of Bolivar cigars is a rich one and you'll find four offerings along with a Regional Edition here today. The Bolivar Belicosos Fino is an excellent cigar with a small and elegant body. From the moment you pick it up, you notice that it is hand-rolled with exquisite craftsmanship. It is a luxurious smoke that will entertain your palate with a variety of wood, spice, and sweetness.
The Bolivar Coronas Gigantes, this Churchill production offers balance for those seeking the robust flavor of a Bolivar cigar in a manner that is not too overpowering. It is pleasantly filled with a chocolate woody aroma that is ideal for those branching out into the Bolivar line for the first time and looking for a consistent and enjoyable smoke.
The Bolivar Libertador exists because smokers with discerning palates exist. With a ring gauge of 54 and measuring 6.4 inches, it is a powerful smoke with a medium to full strength experience. This cigar deserves the namesake "Libertador" label and those who wield it are noticed in the global cigar community.
Bolivar Royal Coronas are a shorter cigar, but one that packs all the same power as other lines. You will notice the taste of fruit, earth, and wood that is blended together seamlessly. Once again, even the aesthetics are enjoyable as you can discern from the touch and look that only the finest hand-rolled craftsmen have touched the masterpiece.
Simon Bolivar himself may have taken issue with a line that included the name of his mortal enemy, but this 108-Regional Edition Spain 2010 is worthy of the Bolivar name. Though Bolivar may have found comfort that the Spanish Regional Edition is not quite as bold as the rest. There is still a rich flavor of wood, nutty, and sweetness blended together to enjoy.
A Rich History for Bolivar Cigars
There is nothing simple, meek, or mundane about Bolivar cigars. In a fortuitous occurrence or proper branding, the same could be said for the man whose namesake inspired the founding of the line in 1902. Dubbed "The Liberator", Simon Bolivar is responsible for the liberation of large swaths of South America in the 19th century. Born a wealthy aristocrat, he forsook a comfortable life for the hardened warfare of the jungles around him to gain freedom for his fellow man.
So it is only fitting that perhaps the strongest and most robust cigars manufactured in Cuba bear his liking. They share in common a certain boldness that has garnered worldwide attention and when you partake of a Bolivar cigar, you do not take the experience for granted.
The brand was founded in 1902 by Jose F. Rocha in Great Britain of all places. Fortunately for cigar aficionados, the brand quickly moved to take advantage of rich Cuban soil and by 1921 it had officially become a member of the prestigious Cuban cigar club. Bolivar cigars gained early fame by producing the smallest cigar measuring 1 ⅞ inches with a 20 ring gauge.
Due to its short stature, it seems more fitting to call it the Napoleon line of Cigars. However, a name like Bolivar required a bold and robust product. After Rocha's death in 1954, the brand was acquired by Cifuentes y Cia and went on to continue the rich line that we know today.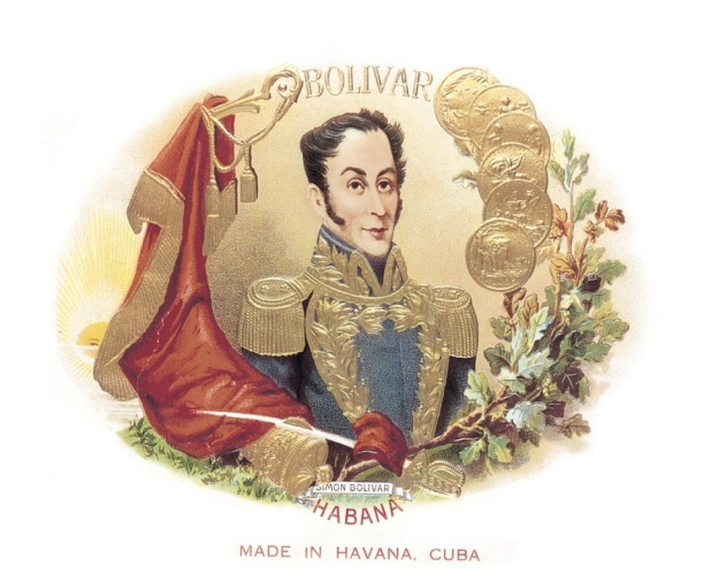 Production in Cuba by Master Craftsmen
Bolivar cigars are synonymous with Cuban quality and are revered around the world for the detail that goes into their production. Each offering is a carefully rolled cylinder of tobacco that is finessed by hand. It's the consistency of the tobacco and rolling that set Bolivar cigars apart. The brand has always been revered for this quality and the master craftsmen are among Cuba's finest.
Do not be confused by a second line of Bolivar cigars that is produced in the Dominican Republic. Every Bolivar cigar you find here today with us was carefully crafted on the island of Cuba by Habanos SA. Authentic Cuban production by master craftsmen worthy of the Bolivar name and committed to living up to its bold reputation.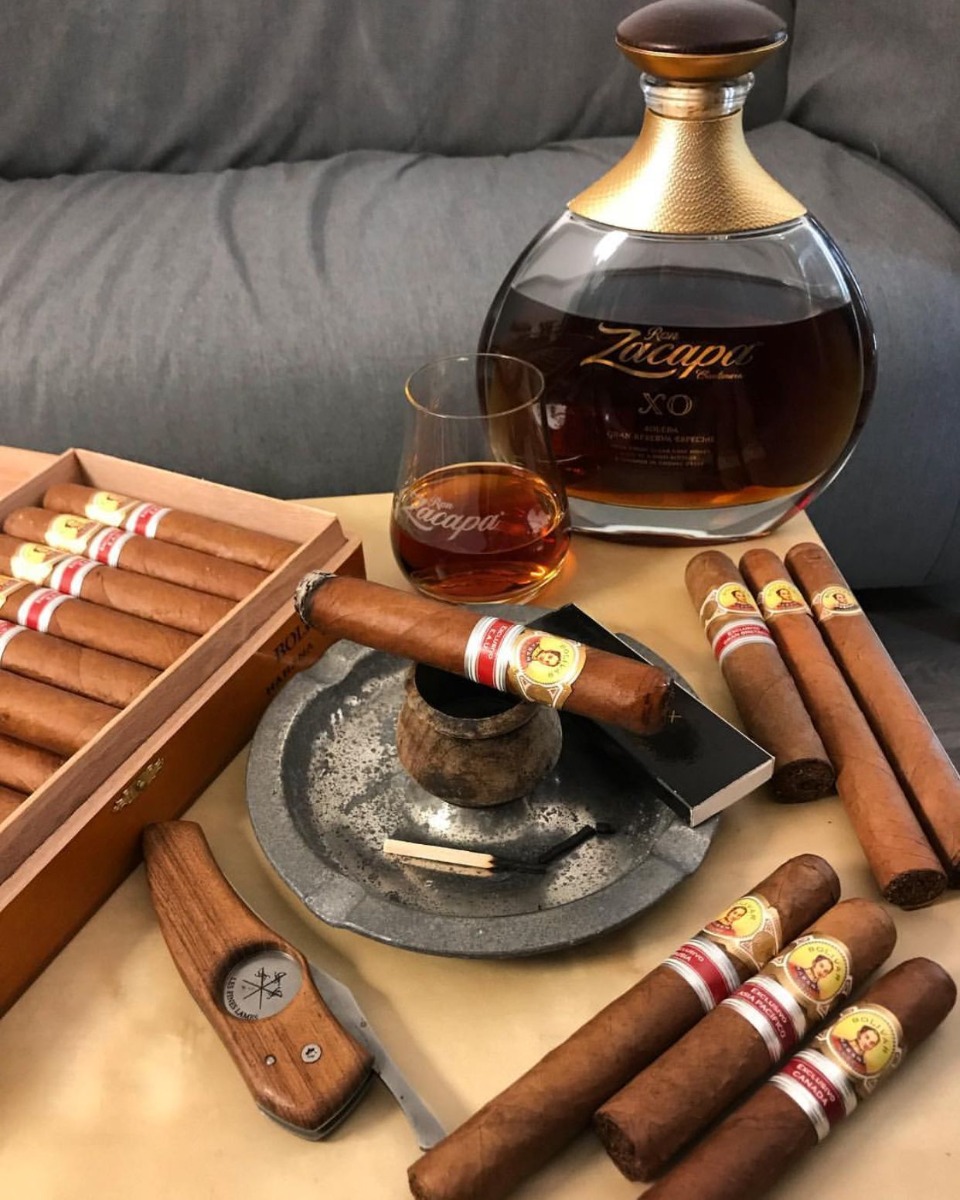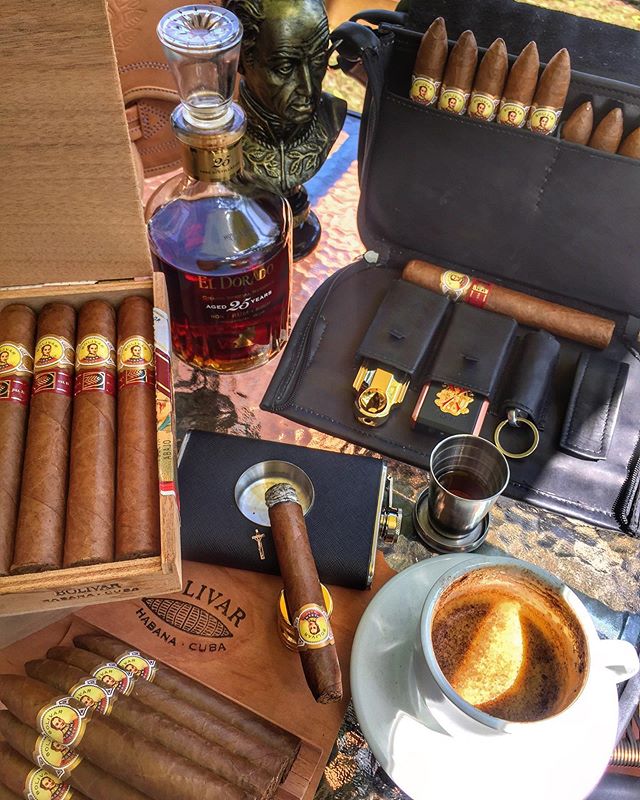 How and When to Enjoy a Bolivar Cigar
The simple answer to when to enjoy a Bolivar cigar, is to smoke one after you are already accustomed to smoking cigars. This brand is not really for beginners, the boldness and strength of flavour simply too much if you've never smoked cigars before. Save Bolivar cigars for when you want to indulge in heavy flavors, or you want to impress an aficionado with a beautiful cigar to share.
The range and scope of when it is appropriate to enjoy a Bolivar cigar is seemingly endless. If the day was victorious and a celebration is in order, a Bolivar cigar makes the perfect capstone to a perfect day. If you find yourself in defeat today, much as Simon Bolivar often did, sit down with a Bolivar cigar and a glass of your finest whiskey to nurse your wounds, and to plot your return to greatness.
Experienced cigar enthusiasts understand the rich history and bold flavor that they experience with each Bolivar offering. Newcomers and beginners, you will make a strong first impression when you pull out a Bolivar for a smoke session around the fire with friends, along with extra points when you can discuss the comings and goings of one Simon Bolivar. It pairs well with strong whiskey, bold wines, and rich coffee. Pick your joy and make it so.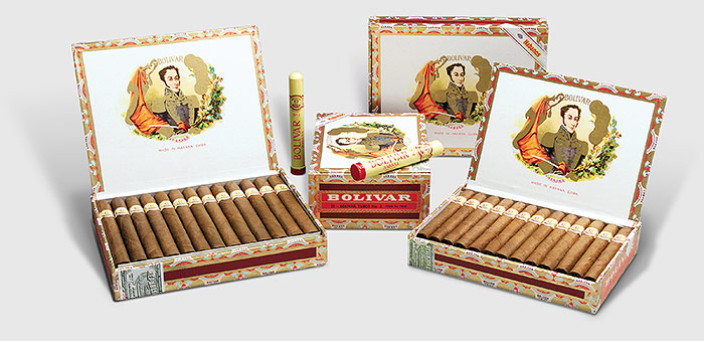 Begin Your Journey of Liberation With Bolivar Cigars Today
If subpar cigars and flavors that seem to have lost it's punch are plaguing you, then Bolivar is here to liberate you. Simon Bolivar left his mark on the world and his namesake cigar will leave a lasting impression on you today. When entertaining others and allowing your guests to peruse your humidor, the presence of Bolivar cigars will quickly establish your authority and knowledge in all things fine tobacco. Survey the full array of Bolivar cigars we offer and begin your journey of tobacco liberation today.