Special Price

58.00 USD

Regular Price

72.00 USD

Special Price

41.00 USD

Regular Price

51.00 USD

Special Price

36.00 USD

Regular Price

42.00 USD

Special Price

200.00 USD

Regular Price

285.00 USD

Special Price

53.00 USD

Regular Price

66.00 USD

Special Price

60.00 USD

Regular Price

80.00 USD

Special Price

51.00 USD

Regular Price

68.00 USD

Special Price

31.00 USD

Regular Price

39.00 USD

Special Price

366.00 USD

Regular Price

1,220.00 USD
History
Hoyo de Monterrey cigars are widely acclaimed and deservedly so. Their cigars deliver a memorable range of flavors without ever overwhelming the senses. They have the complexity and nuance demanded by serious cigar smokers, while still giving novice smokers an easy opportunity to explore.
Their flavor profiles differ depending on the exact variety of cigar, but the general body of the cigar ranges between light-to-medium and medium-to-full.

Hoyo de Monterrey Cigars Style
Hoyo de Monterrey cigars cover a wide range of styles, including some that are significantly lighter than traditional Cuban varieties. Most are heavy on wood, spice, and fine tobacco flavors, but some of their light-to-medium varieties have fruit and honey notes as well.
They smoke consistently and you can always appreciate the attention to detail that goes into every stick.
Although the exact color and filler varies between varieties, all the house's cigars have smooth wrappers and an even draw. Like many Cuban brands, Hoy de Monterrey has focused on thicker cigars that have become more popular in recent years.

Hoyo de Monterrey Cigars
Hoyo de Monterrey Double Coronas are 7.6" long and have a 49 ring gauge. They have a distinctive medium body and honey notes that make them a top choice for fans of this brand.
Hoyo de Monterrey Epicure Especial is a delight for fans of light-to-medium cigars. At 5.6" and ring gauge 50, they are generously-sized Robusto Extras with deliciously sweet, earthy, and spicy flavors.
The light body of the Hoyo de Monterrey Epicure No. 2 balances fruit and tobacco flavors. Its 50 gauge, 4.9" Robusto size makes it perfect for a quick afternoon or morning smoke.
Serious cigar enthusiasts will love the Grand Epicure Edición Limitada 2013, which is a thick 55 ring gauge Robusto measuring 5.1". This limited-edition run has aged beautifully to achieve a balance of wood, floral, coffee, and chocolate flavors that shifts gently between each third.
Hoyo de Monterrey Hermosos No. 4 Añejado has a fuller body than most other Hoyo de Monterrey cigars, with heavier leather and spice notes. It is a pre-aged 48 gauge and 5" Corona Extra great for smoking now.
Hoyo de Monterrey Le Hoyo de Rio Seco is the thickest of the Hoyo de Monterrey offerings, at ring size 56 and 5.5". This unusual size is known as Aromosos and works perfectly to deliver strong fruity notes.
Hoyo de Monterrey Le Hoyo de San Juan is similar to the Epicure Especial, but with stronger wood notes. It is slightly larger, at ring size 54 and 5.9" long.
Finally, the Hoyo de Monterrey Petit Robusto brings cedar and cappuccino flavors into a compact size. It is just 4" long, but its 50 gauge width allows it to pack plenty of flavor.
History of Hoyo de Monterrey Cigars
In 1865, José Gener registered the Hoyo de Monterrey brand in Cuba and began making cigars that rose quickly in popularity. He named the brand after his Vuelta Abajo plantation, which still exists to this day.
Hoyo de Monterrey cigars have since become known for their delicate and lighter flavors, which are unique among the full-bodied tendencies of most Cuban cigars. In 2005, Hoyo de Monterrey debuted the first Petit Robusto, attracting a new wave of fans.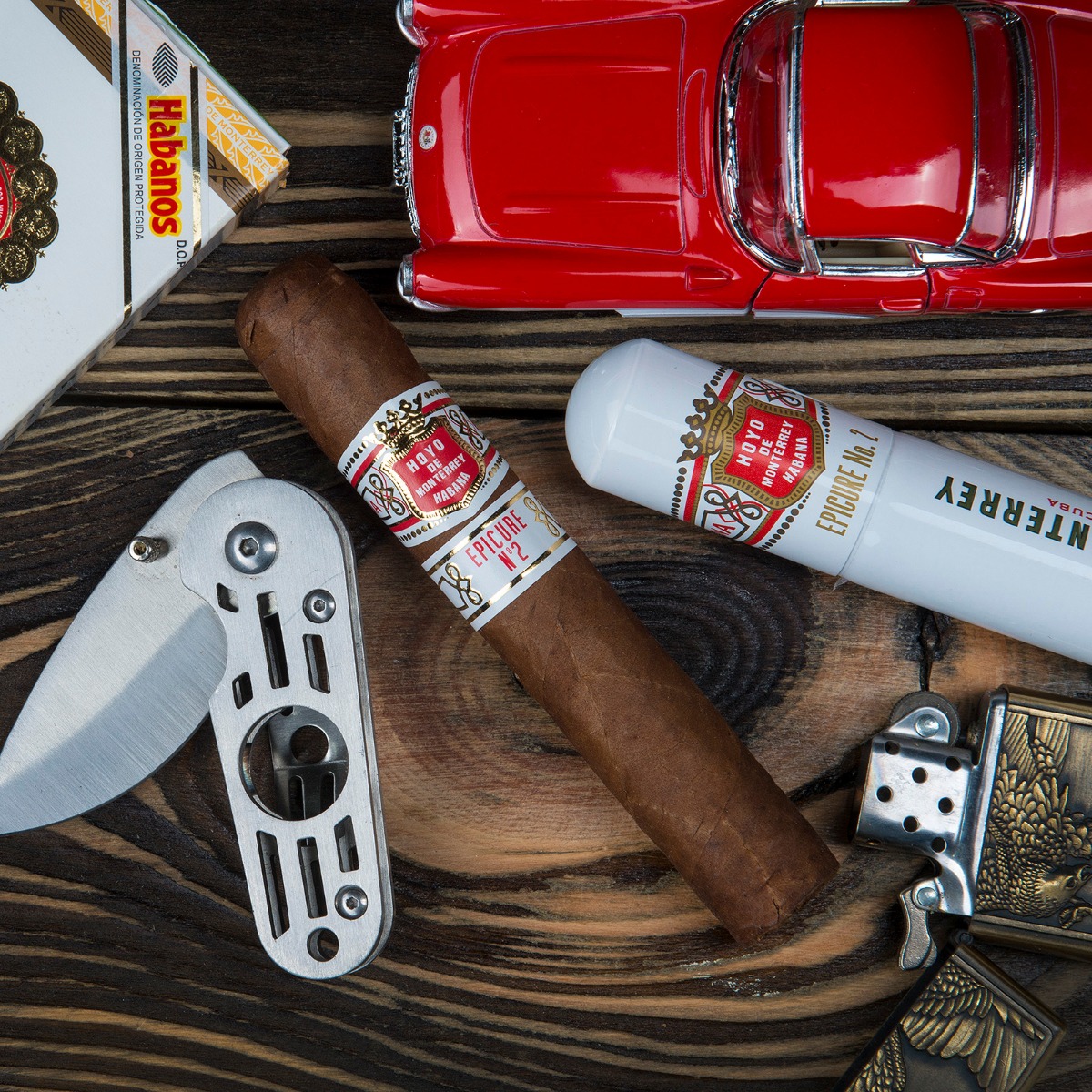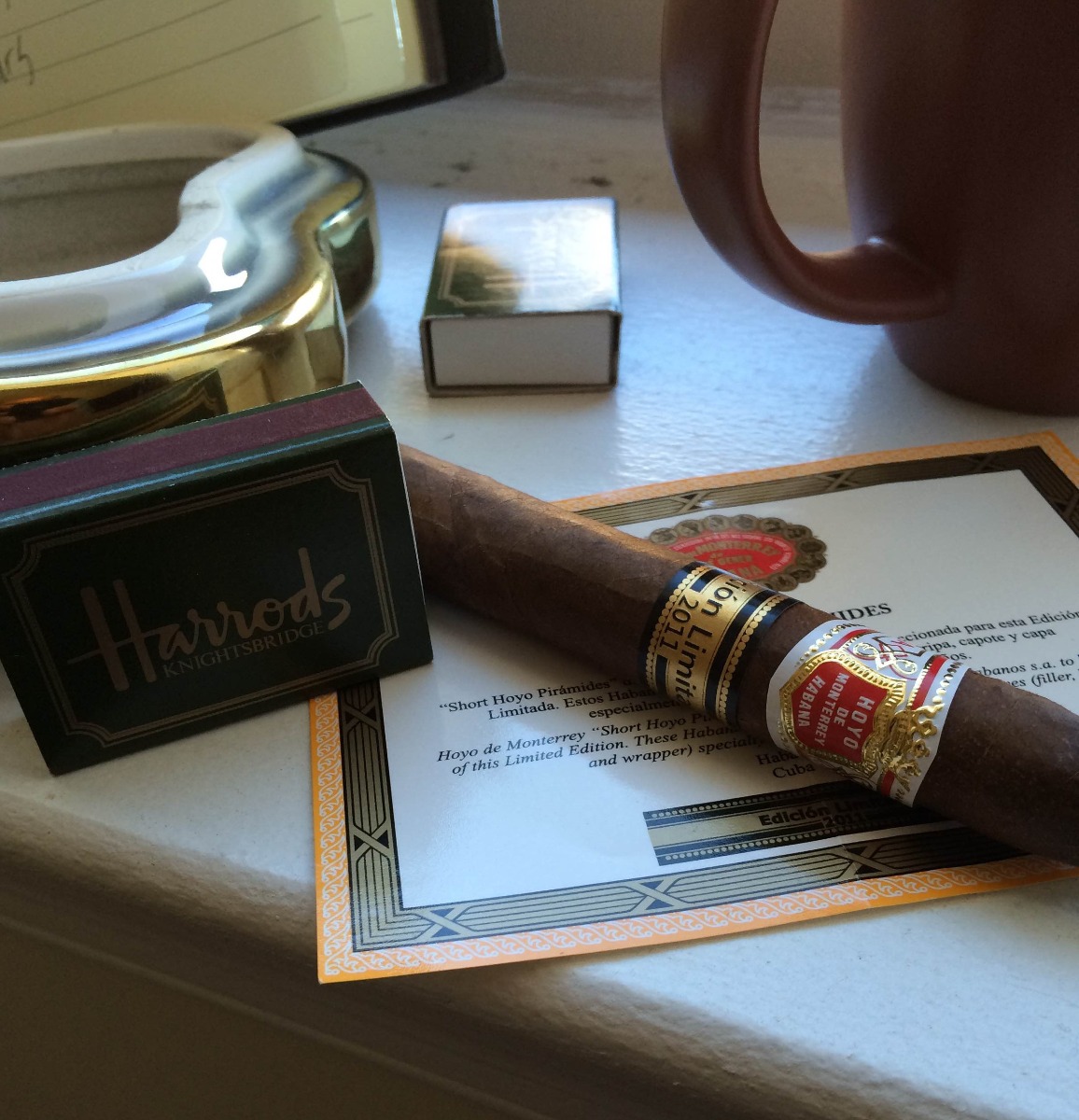 Cigar Production Methods
Habanos SA is now responsible for the production and distribution of Hoyo de Monterrey cigars. They are hand-rolled with Tripa Larga, or long filler. They still use the Vuelta Abajo tobacco that made them beloved by aficionados all over the world.
When to Smoke Hoyo de Monterrey Cigars?
Hoyo de Monterrey cigars are perfect for special occasions and gift-giving. Even lower-priced options have excellent quality. Although they don't have to be aged to attain optimum flavor, they all can be aged to unlock new notes and undertones.
Hoyo de Monterrey is one of the best all-around best options for fans of medium-bodied cigars. Try multiple varieties to get a feel for their range, then stock up on your favorite to age and give as gifts.