Special Price

47.00 USD

Regular Price

56.00 USD

Special Price

43.00 USD

Regular Price

52.00 USD
Special Price

47.00 USD

Regular Price

56.00 USD

Special Price

43.00 USD

Regular Price

52.00 USD
History
Herrera Esteli Habano cigars are luxuriously smooth and complex cigars that helped put cigar blender Willy Herrera on the map and solidify Drew Estate's presence as one of the industry's top cigar producers. Each richly textured smoke bears the mark of expert craftsmanship for which Drew Estate cigars are renowned and Herrera's unmistakably modern take on classic Cuban expressions.

Herrera Esteli Habano Cigar Style
Herrera Esteli Habano cigars are comprised of an Ecuadorian Habano wrapper, a Honduran binder, and a Nicaraguan filler blend. Each offers a silky-smooth medium-plus experience favored for a diverse flavor profile. Rich cedar, earth, spice, nut, caramel, pepper, and sweet cream notes provide a lively yet balanced character suitable for all tastes.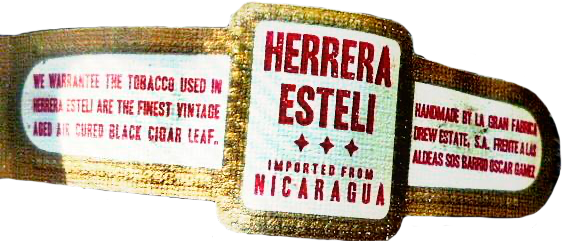 Herrera Esteli Habano Products
Herrera Esteli Habano cigars are available in various sizes, each blended by Willy Herrera to deliver a unique cigar-smoking experience. The Herrera Esteli Habano lineup includes a number of classic favorites. The Herrera Esteli Habano Toro is a 6" x 52 cigar ideally suited for both the golf course and cigar lounge. The Herrera Esteli Habano Piramides, a 6" x 52 Torpedo, is a great smoke to cap off an evening of fine dining and friends.
History of Herrera Esteli Habano Cigars
Before joining Drew Estate, Willy Herrera was a cigar blender at the famous El Titan de Bronze cigar factory in Miami, Florida. Over a year of experimentation led to the first cigars to wear his name under the Drew Estate Banner, Herrera Esteli, now known as Herrera Esteli Habano. Willy Herrera continues to create new blends for modern aficionados that perfectly mix Cuban character with a vibrant Nicaraguan spirit.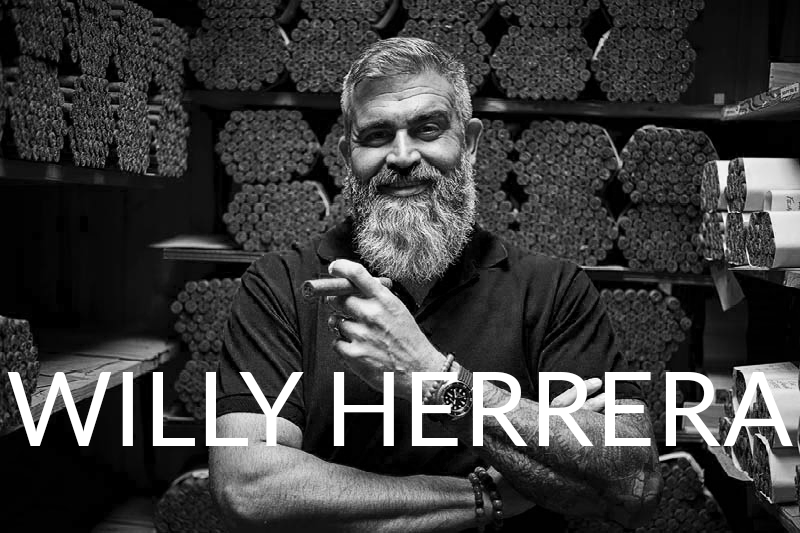 When to Smoke a Herrera Esteli Habano Cigar?
Herrera Esteli Habano cigars are great for any time with their silky-smooth personality and delicious taste. Enjoy with friends around a fire, on the golf course, on the go, or relaxing in your favorite recliner.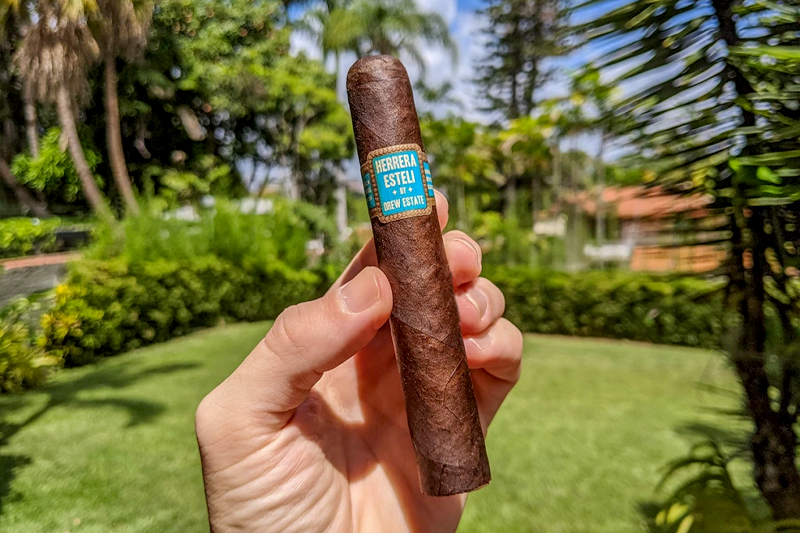 Nica Spirit, Cuban Class, and Herrera Esteli
Herrera Esteli Habano cigars capture the essence of the modern Nica spirit while offering smokers the refined, complex character of Cuban cigars of the past. Discover Herrera Esteli Habano cigars' many treasures online at your go-to source for the best international and Cuban cigar brands.