Special Price

67.00 USD

Regular Price

95.00 USD

Special Price

113.00 USD

Regular Price

125.00 USD

Special Price

90.00 USD

Regular Price

120.00 USD

Box of 24

Special Price

294.00 USD

Regular Price

420.00 USD

Special Price

120.00 USD

Regular Price

150.00 USD

Special Price

164.00 USD

Regular Price

205.00 USD
History
Trinidad cigars were once the best-kept secret in Cuba. Named for the stunning 16th-century city of La Santísima Trinidad, a UNESCO World Heritage location, the brand's unique stogies were only available to dignitaries and diplomats.
In 1999 they became an instant global classic when they were finally available to cigar lovers around the world.

Trinidad Cigars
Trinidad is one of the most underrated and best Cuban cigar brands. The Trinidad was initially offered only in one size, 7.5" long with a 40 ring gauge. The sticks were rolled with the brand's signature pigtail cap and came in simple cedar boxes of 100 cigars each, with the factory only producing 20 boxes per month.
In 1994, at the Dinner of the Century in Paris, guests of Cigar Aficionado were treated to an exceptional repast of wine and cigars. Some boxes of Trinidads were auctioned off for charity, with some cigars going for an astonishing $700 per cigar.


Trinidad Cigars History
For many years, the brand's cigars were blended and rolled at the Cohiba factory, El Laguito, sourcing their aromatic, medium-bodied tobacco from the Vuelta Abajo region, renowned for its ideal growing climate.
However, as their popularity grew, the brand expanded to the heart of the tobacco-growing region in Pinar del Rio City, to ensure these peerless cigars are available to cigar smokers all over the world.
Since 1999 Trinidad has managed a careful balance between preserving famed quality and increasing quantity. And while they are now available to cigar lovers all over the world, they are in incredibly high demand. There are only so many cigars Trinidad can make and this exclusivity adds to the appeal.
Historically, Trinidad cigars were the choice gift to diplomats visiting Fidél Castro (although he disputed that at the end). In production since 1969, these Cuban beauties were first only offered as a single vitola, but they have since expanded their line. Aficionados note Trinidad's resemblance and similar taste to the Cohiba, without the telltale third fermentation that Cohiba uses.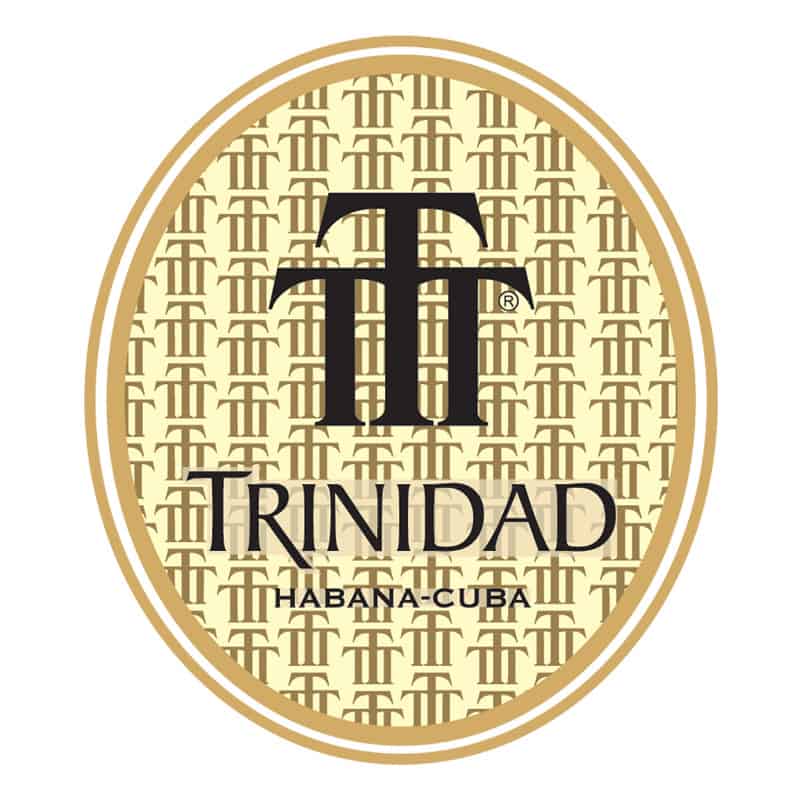 Trinidad Products
Trinidad Fundadores
At 7.56" long with a ring gauge of 40, Trinidad Fundadores was the first offering from the prestigious cigar house. It is a lightly oiled, classic example of a superbly rolled Cuban cigar. With a smoke time of just under an hour, the prominent flavor notes of this medium-bodied cigar are chocolate and coffee.
Trinidad Coloniales
Coloniales are finished with a perilla or pigtail cap, a life-saver when you are without your cigar cutter. The Coloniales are coronas with a herbaceous, floral pre-draw, producing billowing plumes of robust smoke and offering the sweet baking spices of a traditional Cuban smoke.
Trinidad La Trova (La Casa del Habano)
A hefty cigar at 6.5" and a 52 ring gauge, the La Trova is a complex smoke with a predominant taste of roasted walnuts. It features an intriguing Cañonazo Especial shape. The superbly constructed Trinidad La Trovas boasts notes of sweet hay and dried fruit.
Trinidad Topes EL 2016
Excellent paired with a glass of rum, these limited edition robustos are 5" long with a ring gauge of 56. These medium strength cigars combine notes of salt, pita bread, and pistachio, blended with apples and berries. A real surprise.
Trinidad Vigia
Striking an impressive balance between bitter, spicy, and sweet, the Trinidad Vigia are short and stout at just under 5" with a ring gauge of 56. Blending almond, bitter earth, and sweet cream, the Vigia takes around 2 hours to fully appreciate.
Trinidad Robustos T
With a gorgeous honey-brown wrapper, the Trinidad Robustos T blend tea, oak, citrus, and earth with a slightly floral note. The Robustos T has a ring gauge of 50 and measures just under 5".
Trinidad Reyes
The cigars offered as Trinidad Reyes are smooth and well-balanced with not as much spice as is usually found in the retrohale of a Cuban cigar. With caramel notes in the first third and dark coffee blending with the final third, this is a pleasurable after-hours smoke.
Cigar Production Methods
A cigar that is hecho de mano (or made by hand) consists of a cap, body, and foot. The tobacco leaves inside the cigar are called the filler. Most machine-made cigars are filled with short filler – tobacco leaves that are cut up. But the Cuban cigar prized by diplomats and connoisseurs the world over is filled with long filler, uncut tobacco leaves from the top of the plant, or the ligero.
The binder is a coarser leaf, called seco, that wraps around the filler, which is rolled in the wrapper, a silky leaf from the bottom of the plant, or the volado. How the cigar looks and feels between your lips often depends on the wrapper.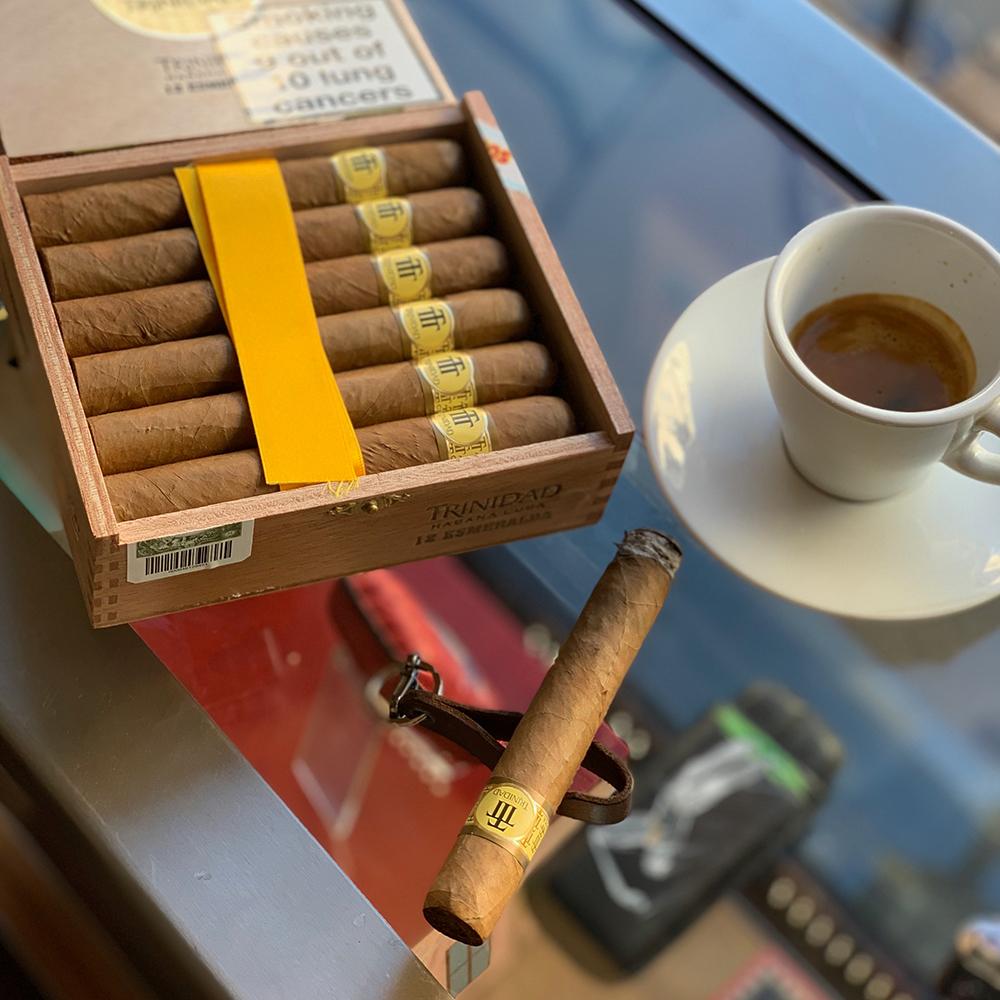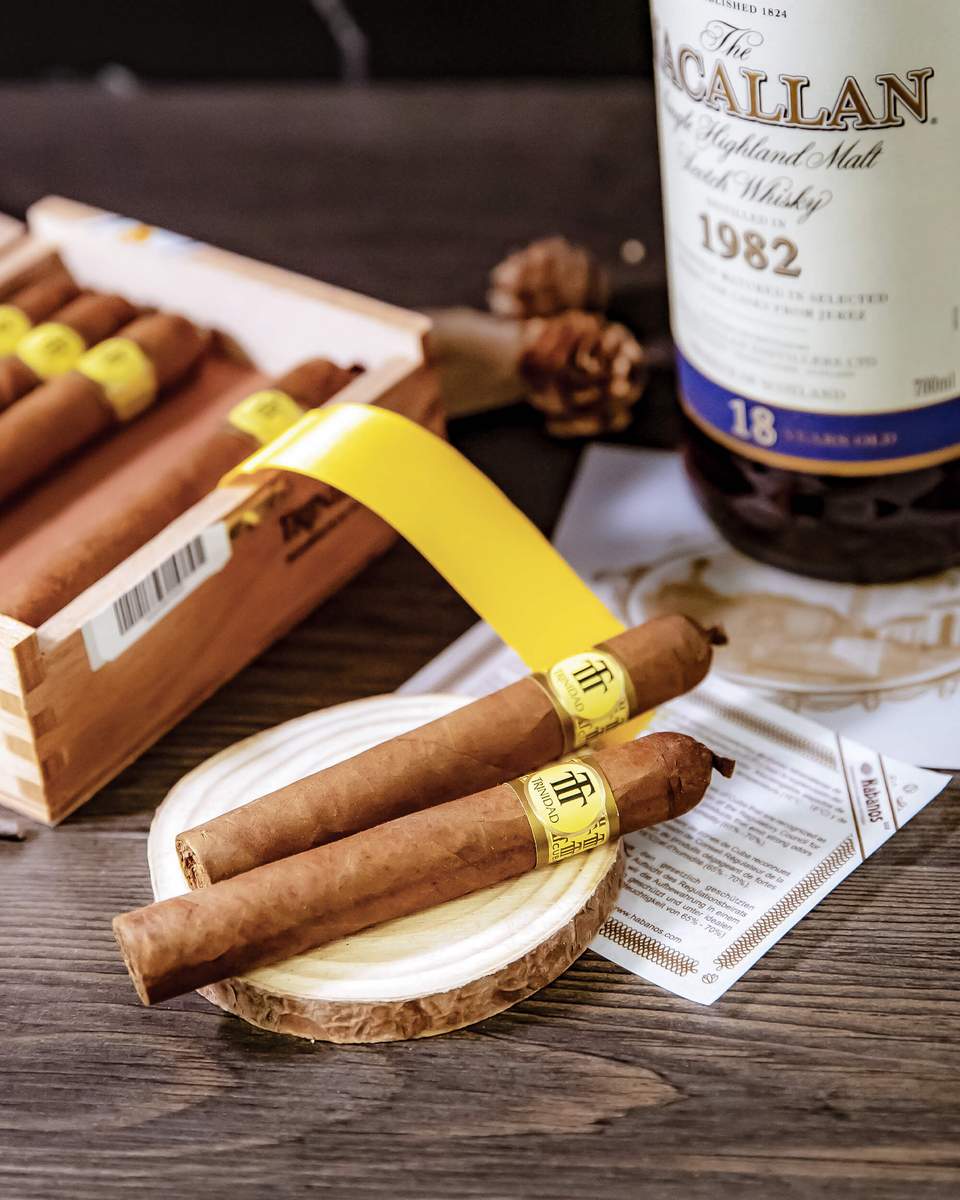 When to Smoke a Trinidad Cigar?
Every facet of a Trinidad speaks of Cuban cigars' quality, making them a wonderful cigar enthusiast gift. However, the flavor profile's complexity may mean that only experienced smokers can genuinely appreciate the remarkable aromatic depth offered by a Trinidad.
These robust high-end cigars are a treat to smoke. Usually, enthusiasts lean toward subtler smokes with a lighter body for a morning or early afternoon smoke, making the Fundadores or the Coloniales ideal for enjoying after lunch.
For more powerful Trinidad cigars, like the Robustos T or the La Trova EL, which need time to fully enjoy, light up after a hearty meal or in front of a roaring fire with a glass of single malt.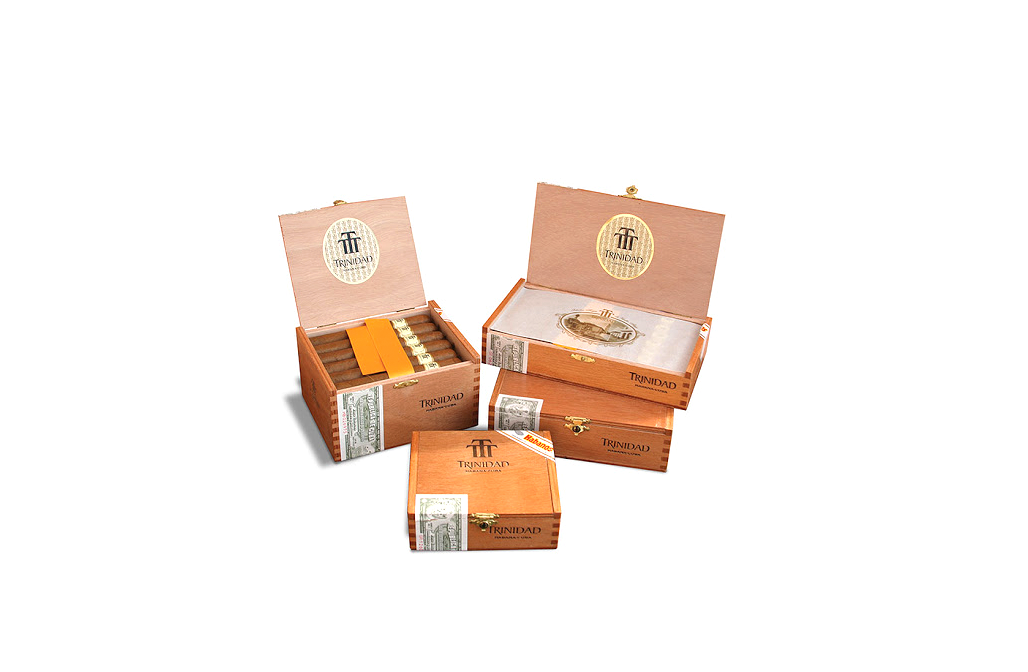 Buy Authentic Cuban
Cigars
If you want to experience the quality of a Cuban cigar, you can do no better than a Trinidad. Long thought of as the premier secret smoke of Cuba, now Trinidads are available to anyone who wants to experience smoking a real Cuban cigar.