Special Price

35.00 USD

Regular Price

40.00 USD

Special Price

36.00 USD

Regular Price

180.00 USD

Special Price

39.00 USD

Regular Price

44.00 USD
Special Price

35.00 USD

Regular Price

40.00 USD

Special Price

36.00 USD

Regular Price

180.00 USD

Special Price

39.00 USD

Regular Price

44.00 USD
History
Dias de Gloria by AJ Fernandez is a tribute to Cuba's pre-Castro days, widely considered the golden age of Cuban cigars. Each Dias de Gloria or "Days of Glory" cigar features Nicaraguan tobaccos from AJ Fernandez's four oldest farms in Esteli: Finca los Cedros, La Providencia 1, La Lilia, and La Soledad. The result is a superbly smooth and richly flavored touch of nostalgia.

Dias de Gloria Cigar Style
Dias de Gloria cigars are medium-to-full-bodied with a smooth, refined character. Flavor profiles are reminiscent of the finest Cuban cigars, offering intricately woven textures of leather, cocoa, spice, nut, cedar, berry, and toast.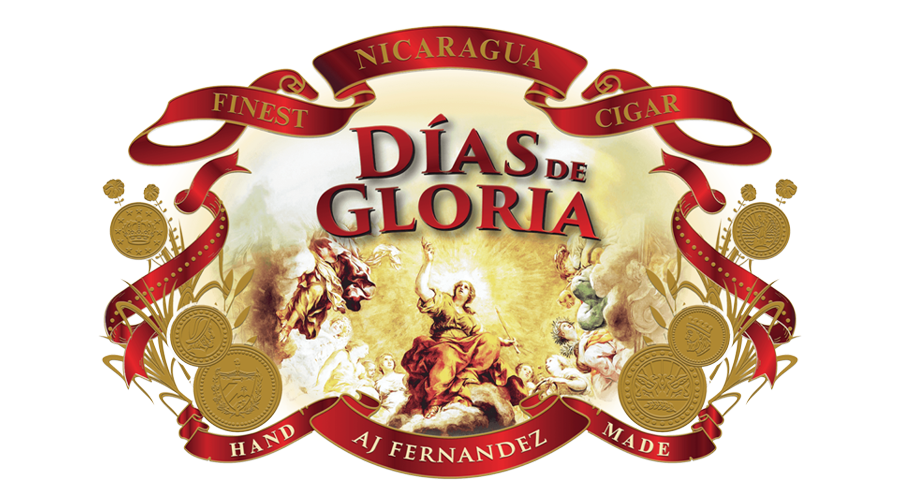 Dias de Gloria Products
The Dias de Gloria lineup comprises four popular sizes, beautifully presented with double bands, ribbon, and cedar wrap. Dias de Gloria cigars are offered in elegantly adorned boxes of 20 cigars.

Available sizes include:
Dias de Gloria Robusto – 5 ½' x 52
Dias de Gloria Short Churchill – 6 1/8" x 48
Dias de Gloria Box-Pressed Toro – 6" x 56
History of Dias de Gloria Cigars
Dias de Gloria cigars first appeared in 2017, serving both as a tribute to Cuba's legendary cigars of the past and a showcase for AJ Fernandez's specially selected tobaccos. Fernandez pulled the line briefly from circulation when it was decided he could give the line the attention it deserved due to his extraordinarily busy schedule. Happily, the line was reintroduced with Fernandez's full attention, becoming a connoisseur and critic favorite.
When to Smoke a Dias de Gloria Cigar?
Dias de Gloria cigars are best reserved for relaxed moments enhanced by top-shelf rum or cognac and engaging conversation. The larger formats make the cigars best suited for when time is not a major consideration. So, feel free to enjoy the cigars at a most leisurely pace.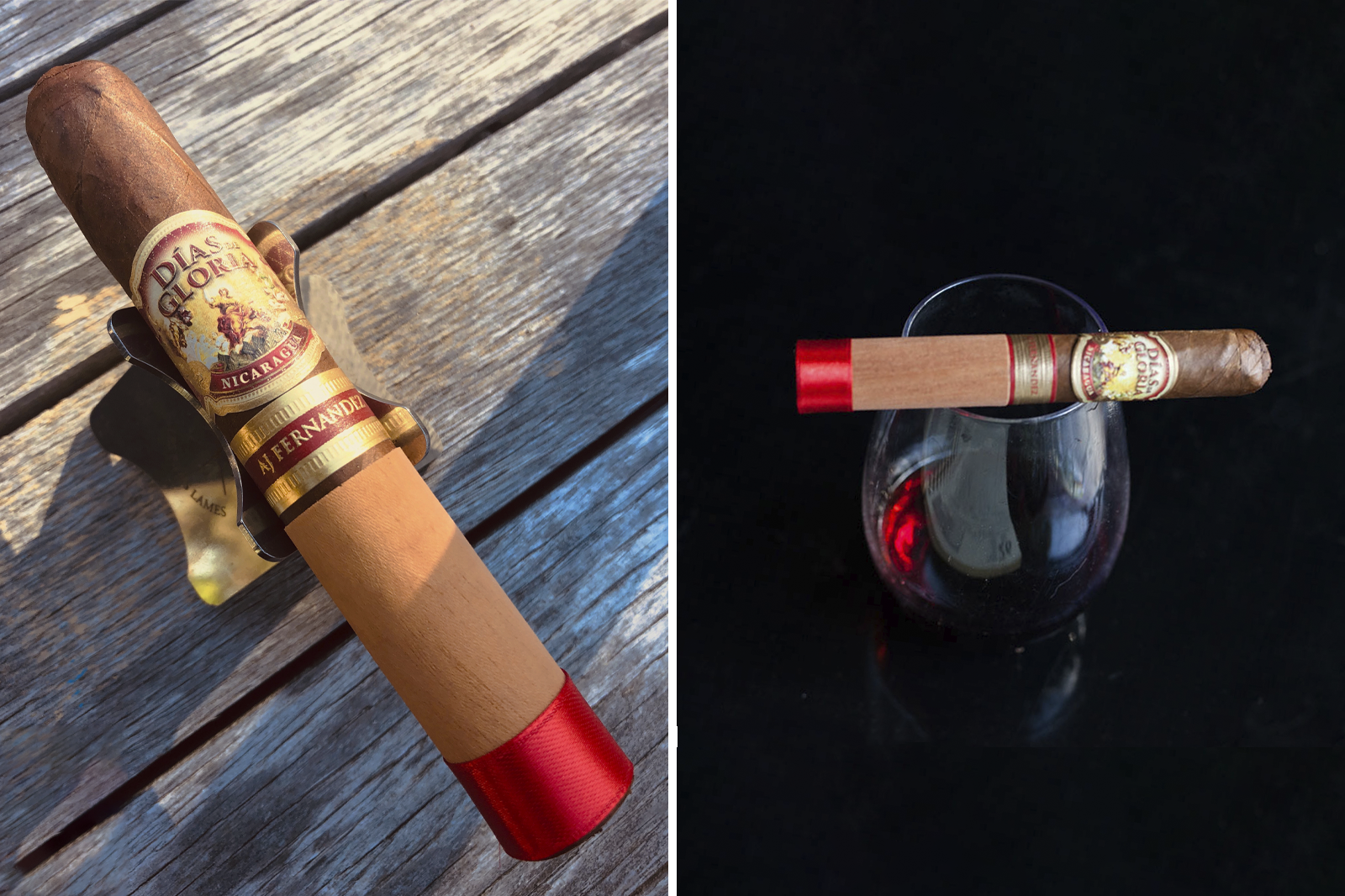 Savor Dias de Gloria
Dias de Gloria by AJ Fernandez is an ideal landing spot for Nicaraguan Puro fans and those searching for Cuban cigar alternatives. The cigars provide an exceptional cigar smoking experience rooted in classic Cuban cigar expressions. Shop the best online Cuban cigar source for Cuban-like Dias de Gloria cigars and be transported to a bygone era of grand cigar smoking adventure.