Special Price

25.00 USD

Regular Price

30.00 USD

Special Price

22.00 USD

Regular Price

25.00 USD

Special Price

21.00 USD

Regular Price

25.00 USD

Special Price

20.00 USD

Regular Price

22.00 USD

Special Price

20.00 USD

Regular Price

22.00 USD

Special Price

25.00 USD

Regular Price

29.00 USD

Special Price

25.00 USD

Regular Price

29.00 USD

Special Price

25.00 USD

Regular Price

30.00 USD

Special Price

25.00 USD

Regular Price

30.00 USD
History
Drew Estate's Tabak Especial cigars bridge the gap between Drew Estate's more eclectic, infused cigars and traditional cigars preferred by many aficionados. Lush premium tobaccos infused with a savory Nicaraguan coffee flavor results in a guilty pleasure even the most hardened connoisseur can't deny.

Tabak Especial Cigar Style
Tabak Especial features a variety of blends structured around rich Nicaraguan tobaccos infused with the flavor of Nicaraguan estate-grown coffee beans from the mountains of Jinotega and Matagalpa. Cigars are covered in Connecticut Shade or Connecticut Broadleaf wrappers with sweetened caps. The results are sweet and chocolaty smokes with a voluptuous yet smooth character and a crowd-pleasing aroma.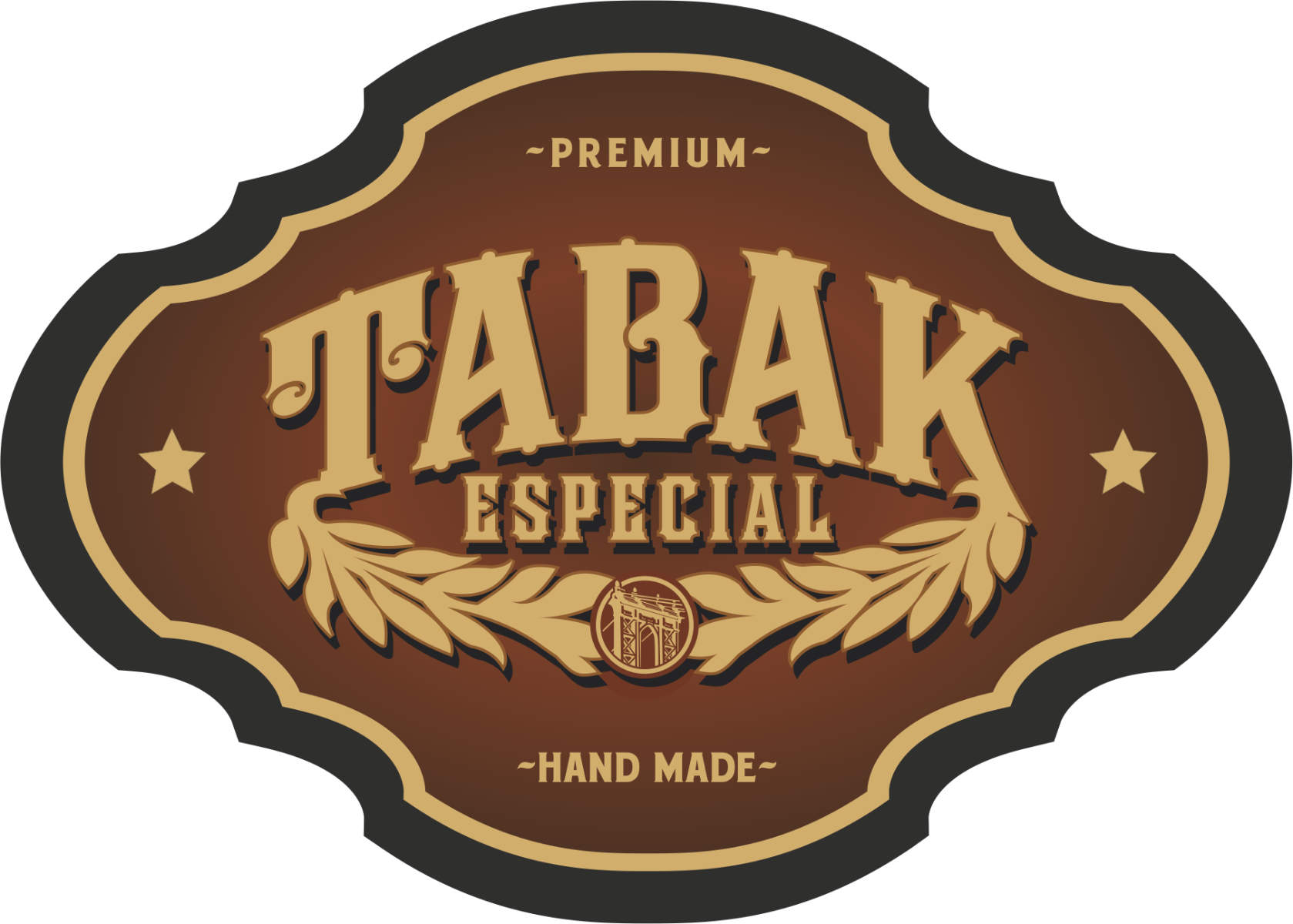 Tabak Especial Products
The Tabak Especial by Drew Estate collection is loaded with satisfyingly rich and tasty smokes crafted with the same precision for which Drew Estate is renowned. Select from various sizes found within the two Tabac Especial expressions offered.
Tabak Especial Dulce
A Connecticut Shade wrapper surrounds coffee-infused Nicaraguan tobaccos to deliver a smooth yet intensely flavorful and creamy smoke perfect for any time of day.
Tabak Especial Negra
Broodingly rich and tasty, coffee-infused Nicaraguan tobaccos are shrouded underneath a dark Connecticut Broadleaf Maduro wrapper.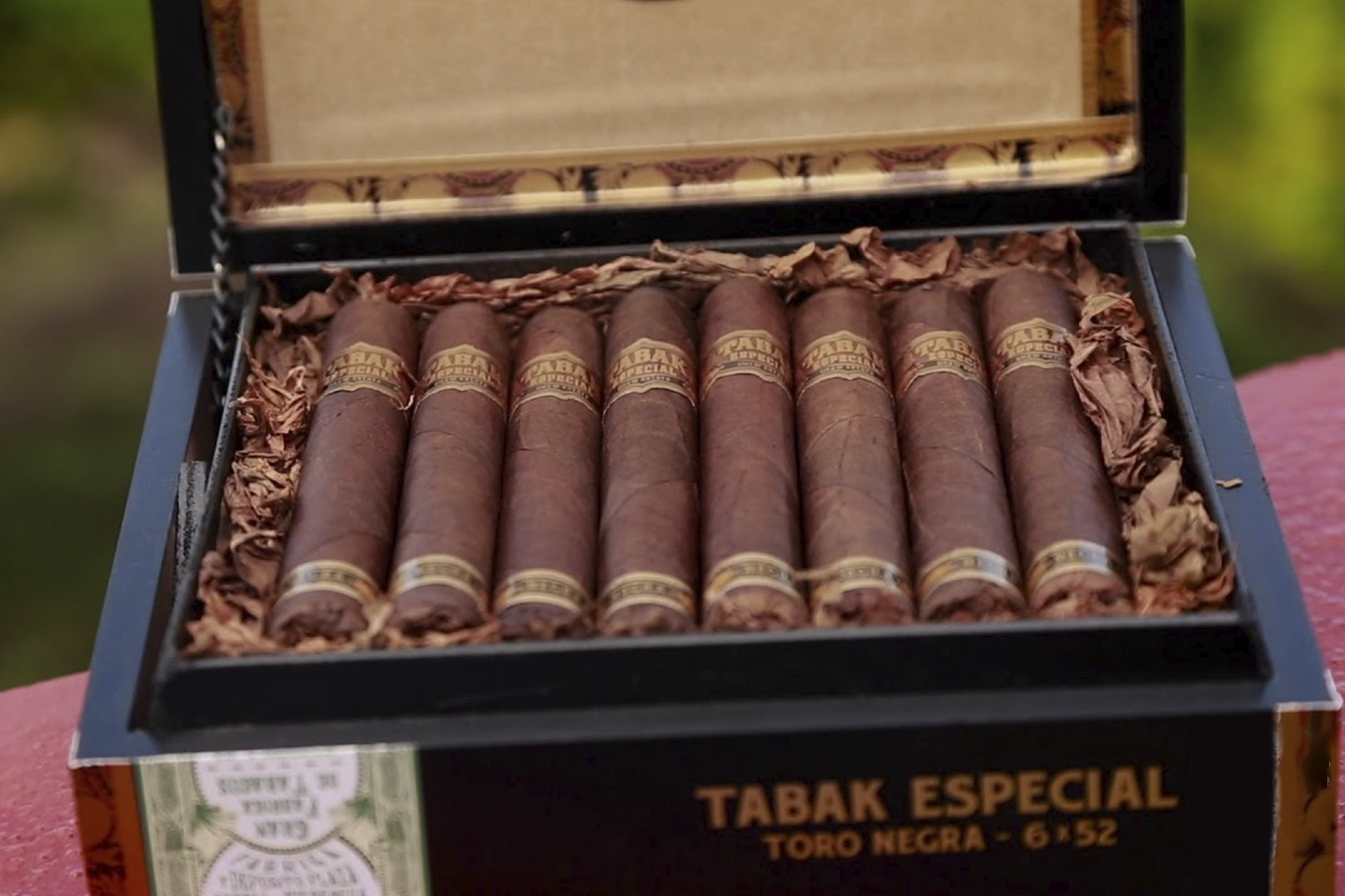 History of Tabak Especial Cigars
Drew Estate's Tabak Especial series can trace its origins to a since-retired Drew Estate project, Kahlua Cigars Delicioso. In the short time that Kahlua-infused cigars were on the market, they made an impression on enough cigar lovers that Jonathan Drew and his team looked to revisit and perfect the concept. After 5 years of development, Drew and company found the lush coffee beans of Nicaragua's Jinotega and Matagalpa regions to be the perfect source for infusing premium Nicaraguan tobaccos.
When to Smoke a Tabak Especial Cigar?
Enjoy Tabak Especial cigars anytime the occasion calls for a sweetly rewarding escape with satisfying taste and aromas. The Dulce series is always a great morning to midday choice, while the bolder Negra series is a great winter warmer or after-dinner option.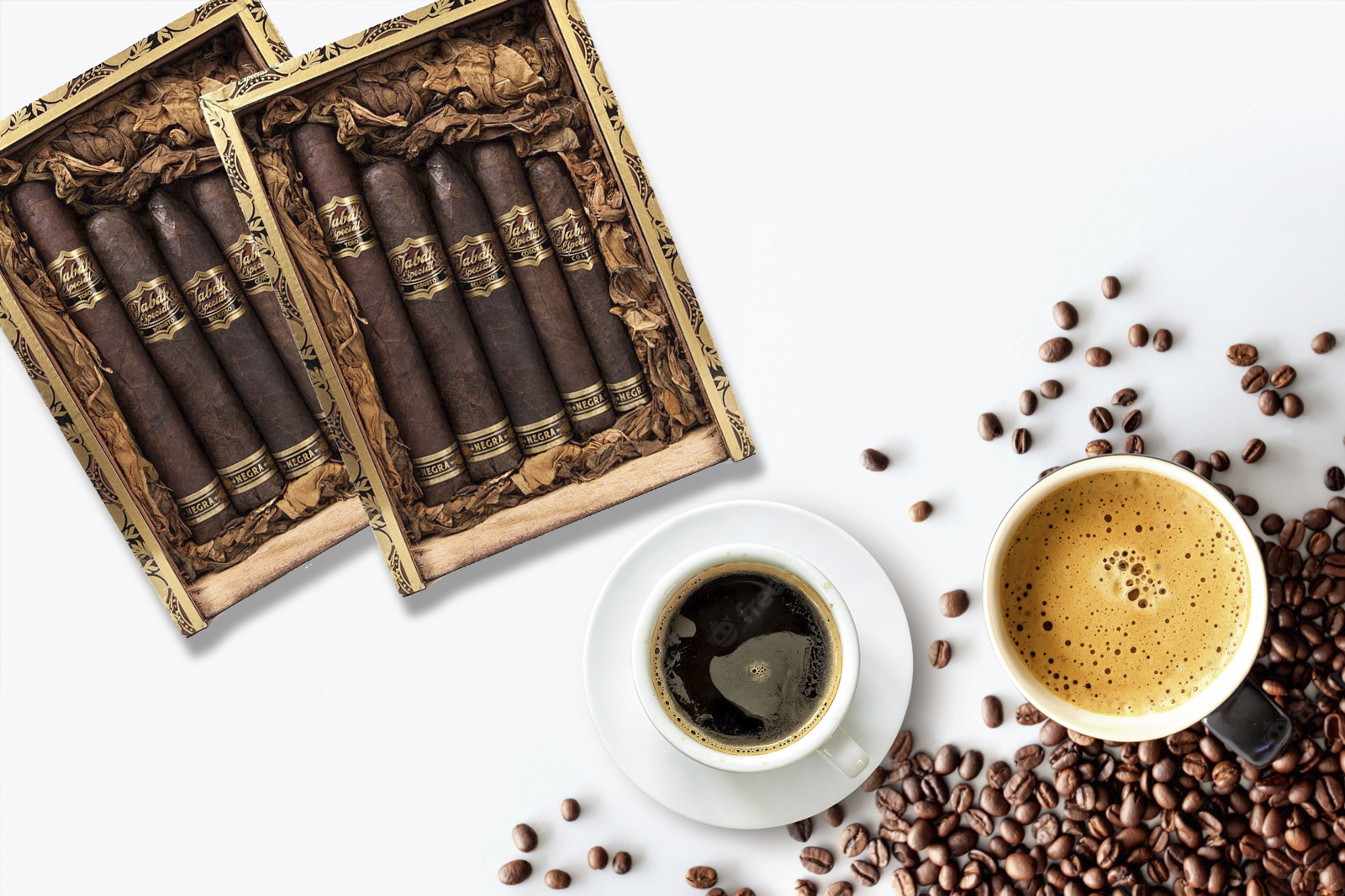 A Taste of Tabak Especial
Tabak Especial cigars by Drew Estate prove once and for all that high-quality, premium cigars don't have to be boring. So, soak up luscious coffee-infused Tabak Especial cigars and enjoy cigars a better way. Find the Tabak Especial cigars right for you online today.