Special Price

71.00 USD

Regular Price

84.00 USD

Special Price

34.00 USD

Regular Price

40.00 USD
Special Price

71.00 USD

Regular Price

84.00 USD

Special Price

34.00 USD

Regular Price

40.00 USD
History
A favorite of aficionados for over 150 years, Ramon Allones cigars are defined by expert craftsmanship and attention to detail. All are full-bodied, hand rolled and reflective of old-world Cuban cigars.
Ramon Allones Cigars
Two brothers, Ramon and Antonio Allones began manufacturing these hand-rolled Cuban cigars in the 19th century. Although ownership has changed hands multiple times, the Ramon Allones line has recently been bought by the Cifuentes family and relocated back to the historic Partagás factory.
Today there are only three offerings from the Ramon Allones line – the gigante, corona, and specially selected. With only three expertly-crafted sizes available from the Ramon Allones line, these cigars are what aficionados reach for when they want a full-bodied smoke.
Although not the most well-known of the Cuban cigars, Ramon Allones has a similar flavor profile to the Partagas line - spicy, potent, and subtly smooth. Many beginners are scared off Ramon Allones cigars, due to the cigars' full-bodied profile. However, they are highly authentic and approachable.

Ramon Allones Products
Ramon Allones Gigantes
At almost 8" long with a ring gauge of 49, these cigars are aptly named gigantes. These cigars from Ramon Allones start with strong earthy tones, which then blend into floral nuttiness with a medium-body strength. Unusual for a Robusto, these are perfect cigars for novices.
Ramon Allones Specially Selected
An exceptionally cool smoke resembling the Partagas line, the Specially Selected line from Ramon Allones initially seems to be rustic and robust. While the Specially Selected have a fruity intensity, they are incredibly smooth and elegant without any roughness around the edges.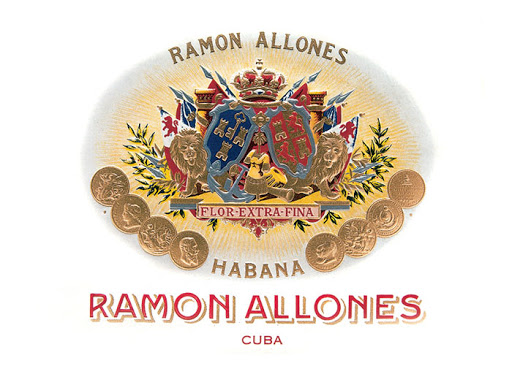 History of Ramon Allones Cigars
One of the oldest cigar manufacturers in Cuba, the Ramon Allones cigars were started in 1837 by two brothers, who were the first to use the colorful lithographs for their box art. They also pioneered the packing method of 8-9-8, with 8 cigars on the bottom layer of the box, followed by 9 and then 8 in the top layer for 25 cigars in total.
The cigar line changed hands throughout the years but finally landed in its historic birthplace of Havana, Cuba.
Cigar Production Methods
Cuban cigars have been rolled using the same time-tested methods for the past 200 years. A skilled torcedor only needs a sturdy board, a knife, and a cutter for the cap. Of course, only the highest-quality filler is acceptable, and like all cigars that are hecho de mano in Cuba, the filler is all long cut tobacco from the Vuelta Abajo region.
When you smoke a hand-rolled Ramon Allones cigar, you can taste the quality and artistry that went into making it. Ramon Allones is a brand that pioneered modern rolling cigar techniques in Cuba - it's old school and you can taste that with every draw.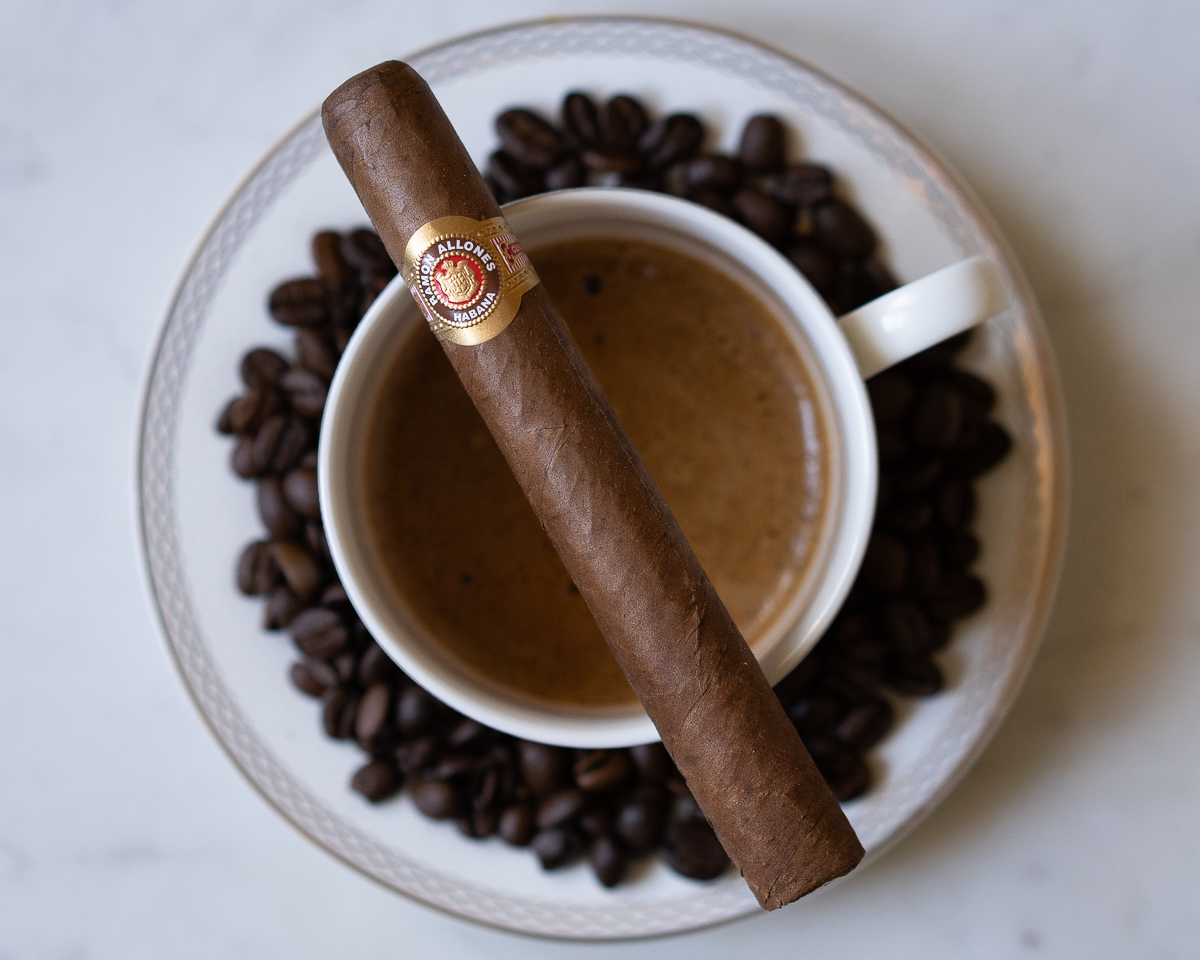 When to Smoke a Ramon Allones Cigar?
Ramon Allones cigars are unique in that, although they share many of the same spicy and sweet notes as Partagas offerings, they are also smooth and elegantly robust. Paired with coffee or espresso, or something more substantial like an aged brandy or whiskey, Ramon Allones are perfect for any time of the day or night.
As these are large cigars, certainly larger than other Cuban lines, make sure you allow an hour or more for smoke time.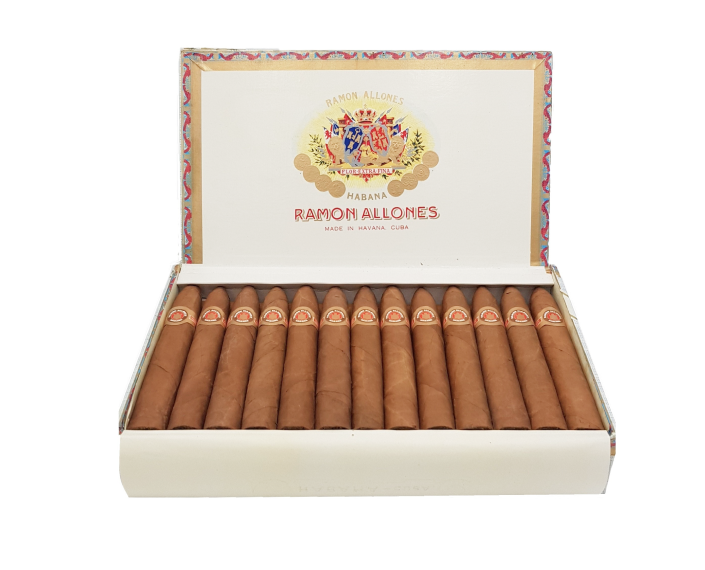 Buy Authentic Cuban Cigars
To ensure you purchase quality, authentic Cuban Ramon Allones cigars, only go to a reputable vendor. With years of experience, industry knowledge, and excellent customer service, you will find the best cigars at Swiss Cuban Cigars.