Special Price

34.00 USD

Regular Price

287.00 USD

Special Price

25.00 USD

Regular Price

205.00 USD

Special Price

17.00 USD

Regular Price

20.00 USD
Special Price

34.00 USD

Regular Price

287.00 USD

Special Price

25.00 USD

Regular Price

205.00 USD

Special Price

17.00 USD

Regular Price

20.00 USD
History
Pete Johnson's Tatuaje or "Tattoo" cigars have grown from small boutique upstarts to some of the most sought-after cigars in the world today. Each Tatuaje cigar offers a richly textured and uber flavorful adventure for modern palates and traditionalists alike that is rooted in admiration of the great Cuban cigars of the past.

Tatuaje Cigar Style
Tatuaje cigars deliver expansive complexity and richness, complemented by a most gratifying smoothness. The most popular Tatuaje lines feature cigars of medium to medium-full character. Flavor profiles vary from blend to blend, yet pepper, coffee, leather, cocoa, earth, and spice are frequently at the heart of a Tatuaje cigar.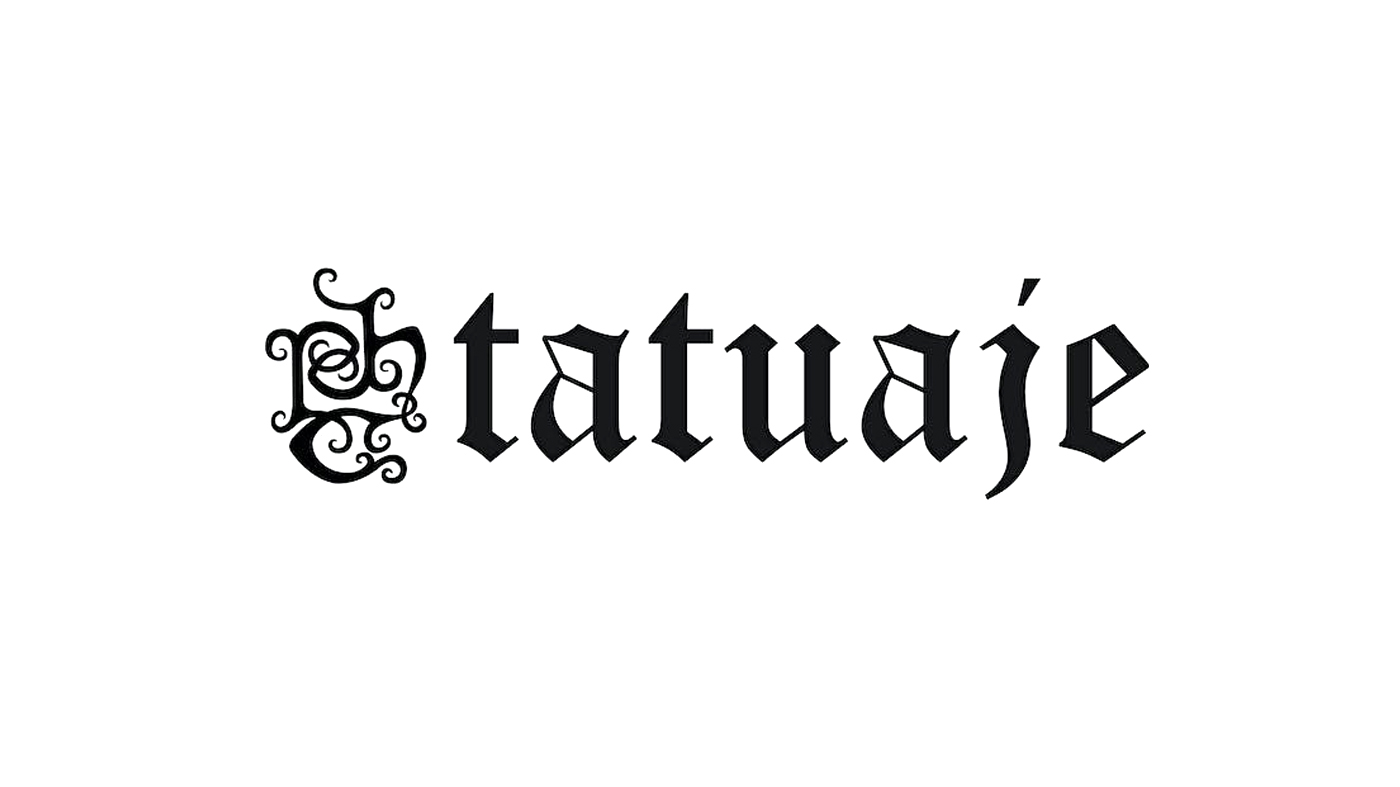 Tatuaje Products
Pete Johnson offers a diverse collection of Tatuaje cigars, including special edition offerings which have become somewhat of a hallmark for the Tatuaje brand. While availability can be extremely limited, there are many Tatuaje cigars from which to choose.
However, one of the most sought-after lines is the Tatuaje Miami collection. Better known to fans as Tatuaje "brown label" cigars, these tasty smokes are handcrafted at a boutique cigar factory in Miami, Florida, owned by Jose "Pepin" Garcia of My Father Cigars fame. The cigars feature a mixture of Cuban-seed tobaccos cultivated in Nicaragua covered with an Ecuadorian wrapper. The blend delivers a flavorful and smooth, Cuban-like experience.
History of Tatuaje Cigars
Tatuaje cigars came out of Pete Johnson's love of cigars, especially finely crated Cubans. Johnson had always had the idea of launching a cigar brand, yet it wasn't until a meeting in 2003 with Cuban-born cigarmaker Pepin Garcia that Johnson's dream would be realized.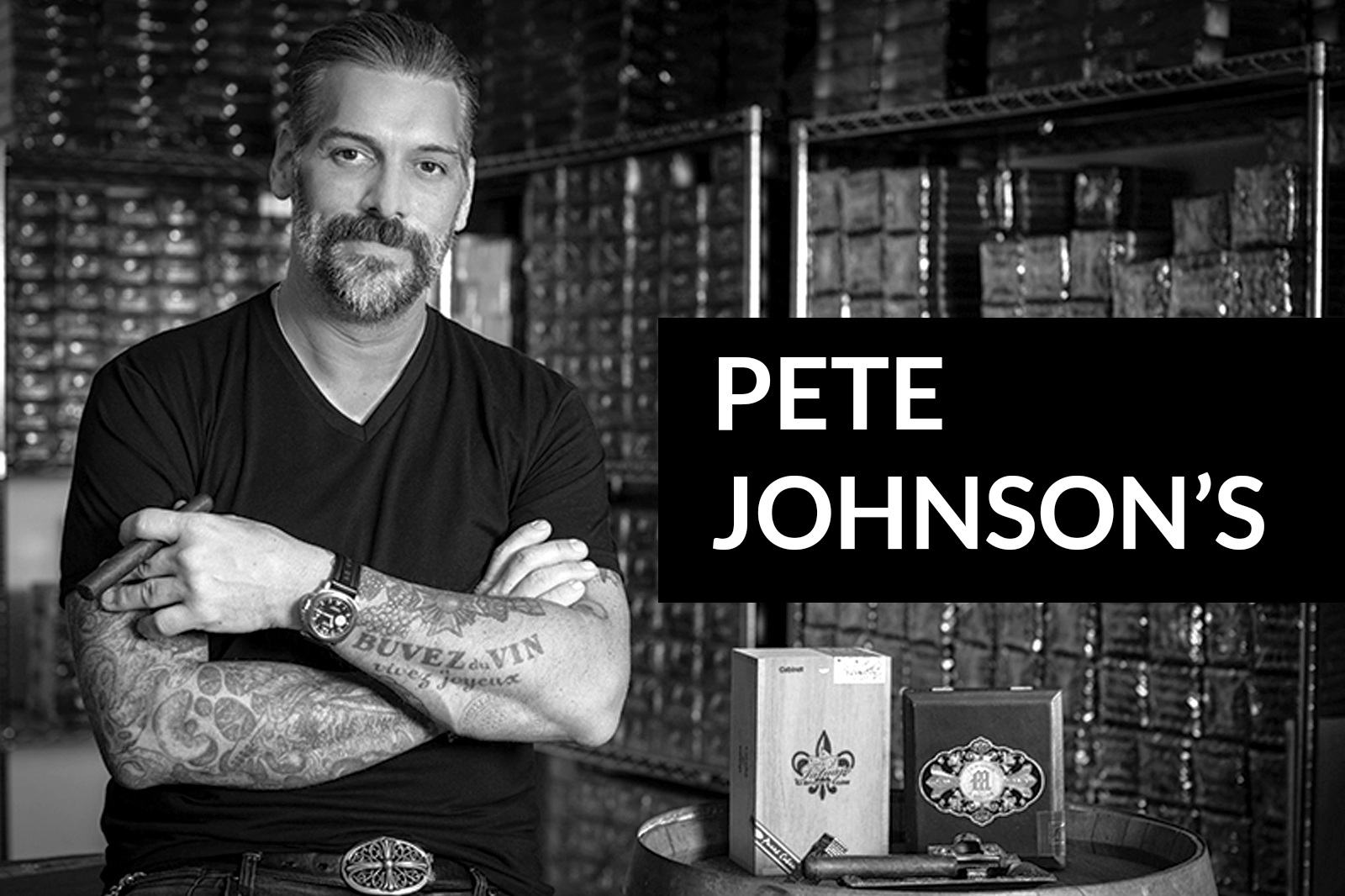 Garcia presented Johnson with numerous blends, yet none seemed the right choice for his first cigar offering. Finally, Garcia asked Johnson what kind of cigars he was after, so Johnson handed him a Cuban cigar he enjoyed. Garcia set about blending and rolling a cigar to match, and Johnson finally had the perfect cigars to call his own. All that was left was the name. Johnson, a tattoo enthusiast, settled on the Spanish word for tattoo, and Tatuaje cigars were born. The Garcia family continues to craft exquisite cigars for Johnson. So it is that this brand with humble beginnings is ranked as one of the most highly rated and beloved brands in the business.
When to Smoke a Tatuaje Cigar?
Tatuaje cigars are born of Pete Johnson's love of wine, whiskey, and fine dining, so pairing Tatuaje cigars with exceptional drinks during or after a fine meal is the best time to smoke a Tatuaje cigar. During these moments, the rich, deliciousness of the tobacco is drawn out. Fine whisky, red wine, port, and Madeira are recommended pairing partners for many of Tatuaje's best.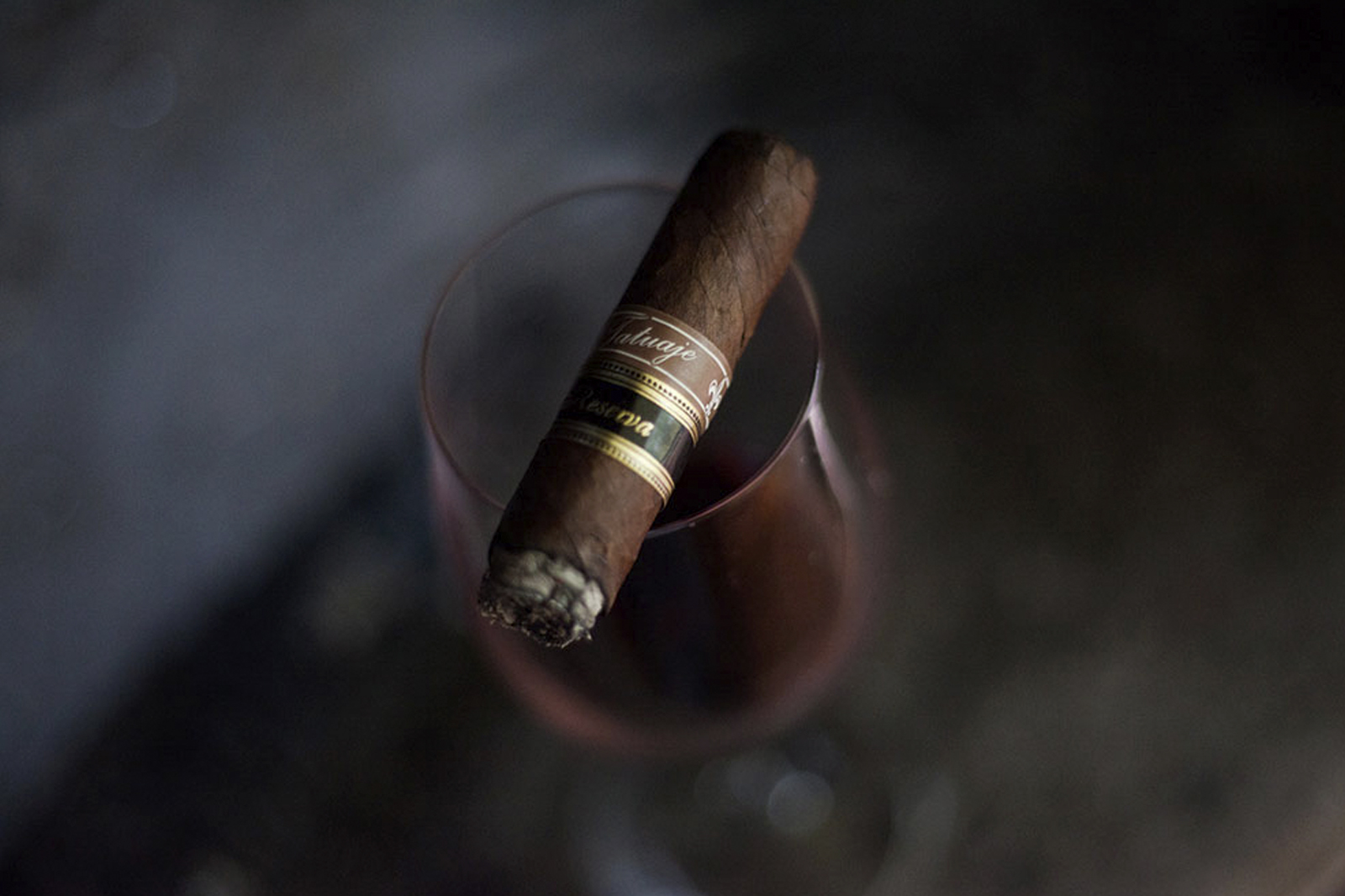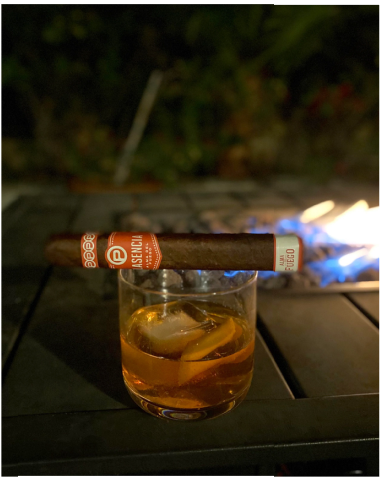 The Tattooed Leaf
Tatuaje cigars are extremely limited in number and sell out quickly. So, adding these treasures to your collection when available is always a good decision. So, don't miss the chance to smoke these unmistakable cigars. So, add Tatuaje cigars to your humidor today.