Special Price

27.00 USD

Regular Price

31.00 USD

Box of 50

Special Price

88.00 USD

Regular Price

110.00 USD

Special Price

16.00 USD

Regular Price

20.00 USD

Tin 10

Special Price

20.00 USD

Regular Price

22.00 USD

Special Price

16.00 USD

Regular Price

20.00 USD
History
Larutan by Drew Estate is a collection of exotic natural tobacco cigars which demonstrates Drew Estate's modern, non-infused take on classic cigarmaking. Each cigar is a velvety rich excursion favored by cigar aficionados and Drew Estate's infused cigar fans wanting a change of pace.

Larutan by Drew Estate Cigar Style
Each size features a unique blend, yet at the heart of every Larutan by Drew Estate cigar are lusciously dark tobaccos from Syria, Louisiana, Turkey, and other exotic tobacco-growing regions favored by traditional pipe smokers. The tobaccos are blended with Nicaraguan leaves and topped with various wrappers. Cigar enthusiasts can expect rich yet balanced character with earth, leather, licorice, toasted oak, and sweet nuances often prominently featured.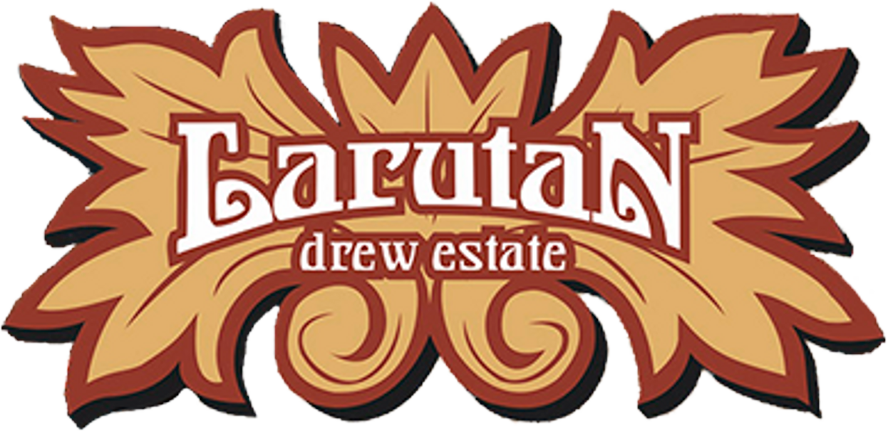 Larutan by Drew Estate Products
Larutan by Drew Estate showcases a variety of tobacco blends, each delivering unique characteristics suitable for a wide range of occasions. Popular Options include:
Larutan Big Jucy
A larger format version of the popular Jucy Lucy, the 5" x 46 cigar delivers a bold yet smooth escape.
Larutan Dirt
A full-flavored, spicy, and sweet smoke dressed in a dark Maduro wrapper.
Larutan Jucy Lucy
A 3" x 38 Cameroon-wrapped favorite that is bold yet sweet with richly satisfying taste and aroma.
Larutan Dirties Coronets
The Larutan Dirt in a small 4" x 32 format is perfect for enjoying when time is limited.
History of Larutan by Drew Estate Cigars
When Drew Estate launched ACID cigars in 1999, it set the company's legendary reputation for innovation and experimentation into motion. The next step was integrating exotic tobaccos into traditional blends. The result was the Natural by Drew Estate line. Hoping to ward off any regulatory issues with the government, Drew Estate renamed the series Larutan in 2017. Larutan is, of course, Natural spelled backward.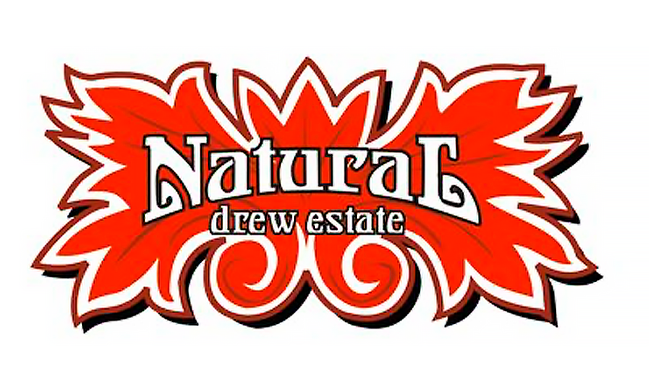 When to Smoke a Larutan by Drew Estate Cigar?
Larutan by Drew Estate cigars can be smoked anytime yet are best enjoyed after a filling meal with fine spirits, such as brandy or rum.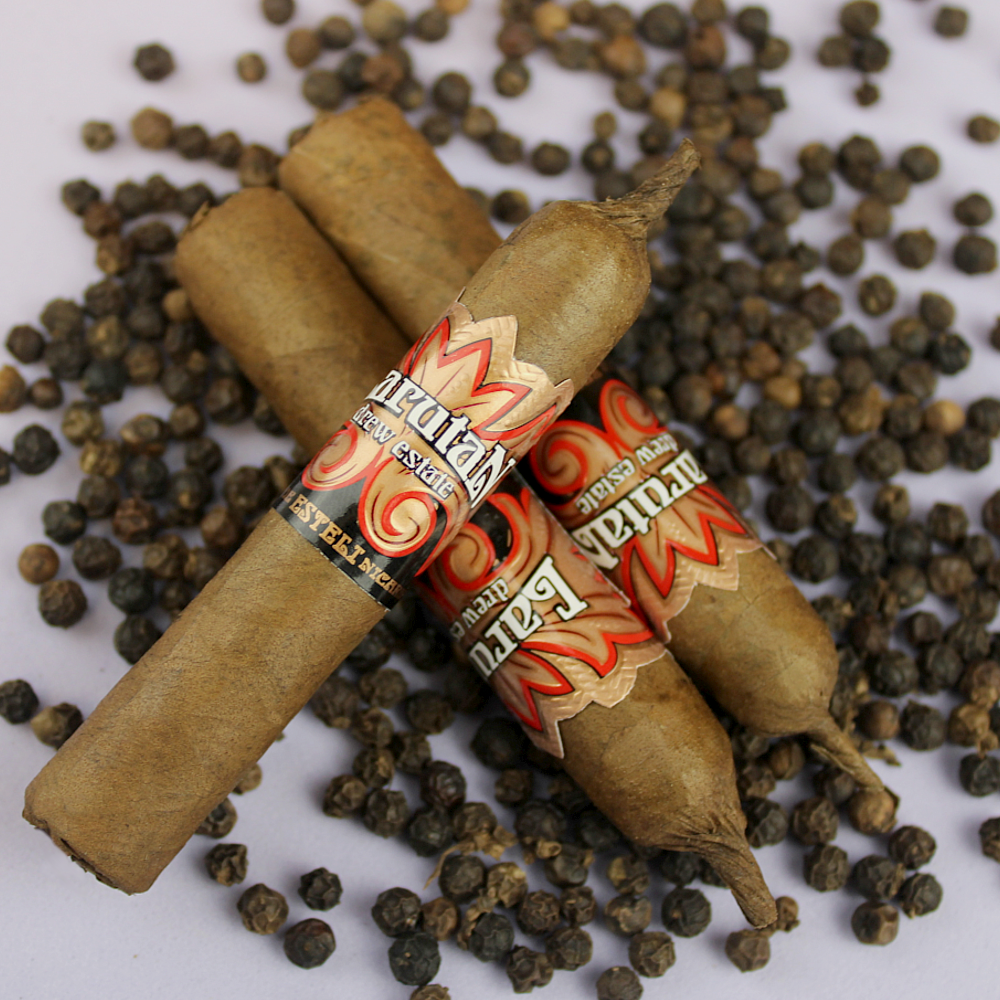 The Natural Side of Drew Estate
Larutan by Drew Estate maintains a multifaceted character ranging from richly satisfying non-infused cigars to boldly exotic and adventurous. Taste the natural, more adventurous side of Drew Estate. Find Larutan by Drew Estate cigars at the internet's best Drew Estate and Cuban cigar source.