Special Price

35.00 USD

Regular Price

39.00 USD
Special Price

35.00 USD

Regular Price

39.00 USD
History
El Rey del Mundo has a rich history, and while these cigars are lighter than most Cubans, they are respected by cigar enthusiasts around the world. The brand name means "The King of the World," which makes sense to anyone who has sampled a Choix Supreme.
There is sometimes confusion between the authentic Cuban El Rey del Mundo Brand and the Honduran spin-off brand. The difference in quality and price between the two is enormous.

El Rey del Mundo Cigar Style
El Rey del Mundo cigars have dark, oily wrappers that are emblematic of Cuban cigars. The brand is known for delivering rich flavor in a medium-bodied cigar that is complex and well-rounded. Most Cuban cigars are full-bodied, making El Rey del Mundo a lighter and more easy going addition.
They are among the top mild-to-medium cigars globally, with the Choix Supreme hailed as a perennial favorite among connoisseurs. However, each product from El Rey del Mundo has a different combination of sweet and floral notes.
The first third for the Choix Supreme has the most robust peppery notes, which morph into chocolate notes in the second third. Honey and nut flavors come out in the second third, but the chocolate overtones mostly outweigh them.
The chocolate flavor becomes more potent in the final third, but is never too sweet or overwhelming. It is still mild enough to enjoy on a hot summer day without making you reach for a water glass. The aromas add to the summer atmosphere and provide an authentic taste of Cuba in a smooth and easy-to-smoke cigar.
The most significant difference between the Cuban and Honduran El Rey del Mundo cigars is the level of spice. Cuban-grown cigars always have some spiced notes, even in more medium-bodied varieties. Unlike most Cubans, the Choix Supreme has far less pepper in the final third than in the first.

El Rey del Mundo Products
The most famous El Rey del Mundo cigar is the Choix Supreme, which is a 48 ring gauge Corona Extra. It measures 5" in length, giving it a long burn time. It is somewhat lighter than other cigars from that brand, so some connoisseurs consider it to be a mild cigar, but it still has a very rich flavor.
The Choix Supreme has a smooth, beautiful wrapper that looks right at home in any setting. Enjoy one at home, or take it to the country club or other high-end setting. Such famous cigars also make excellent gifts for friends and family.
History of El Rey del Mundo
The history of El Rey del Mundo is murky due to some missing historical records. However, cigar historians generally believe the brand was originally founded under a different name in 1848 by a German businessman named Emilio Ohmstedt.
By 1882, Spanish businessman Antonio Allones acquired the company, and he registered it under its current name. It was around this time that the brand began to gain popularity and respect, and eventually, it became one of the top brands in the world.
Late 19th century and early 20th century connoisseurs drove up demand for the brand, and in 1905, the Diaz Hermanos y Cia company purchased it. El Rey del Mundo soon became the company's most famous asset, ahead of its sister brands Rafael Gonzalez and Sancho Panza.
During the revolution, the owners fled to Honduras, which led to the creation of the Honduran version of the brand. With the support of the Cuban government, Habanos SA continues to make the original version to this day. Although they are not as popular as they once were due to the rise in popularity of full-bodied cigars, they remain the cigar of choice for many mild-to-medium cigars fans.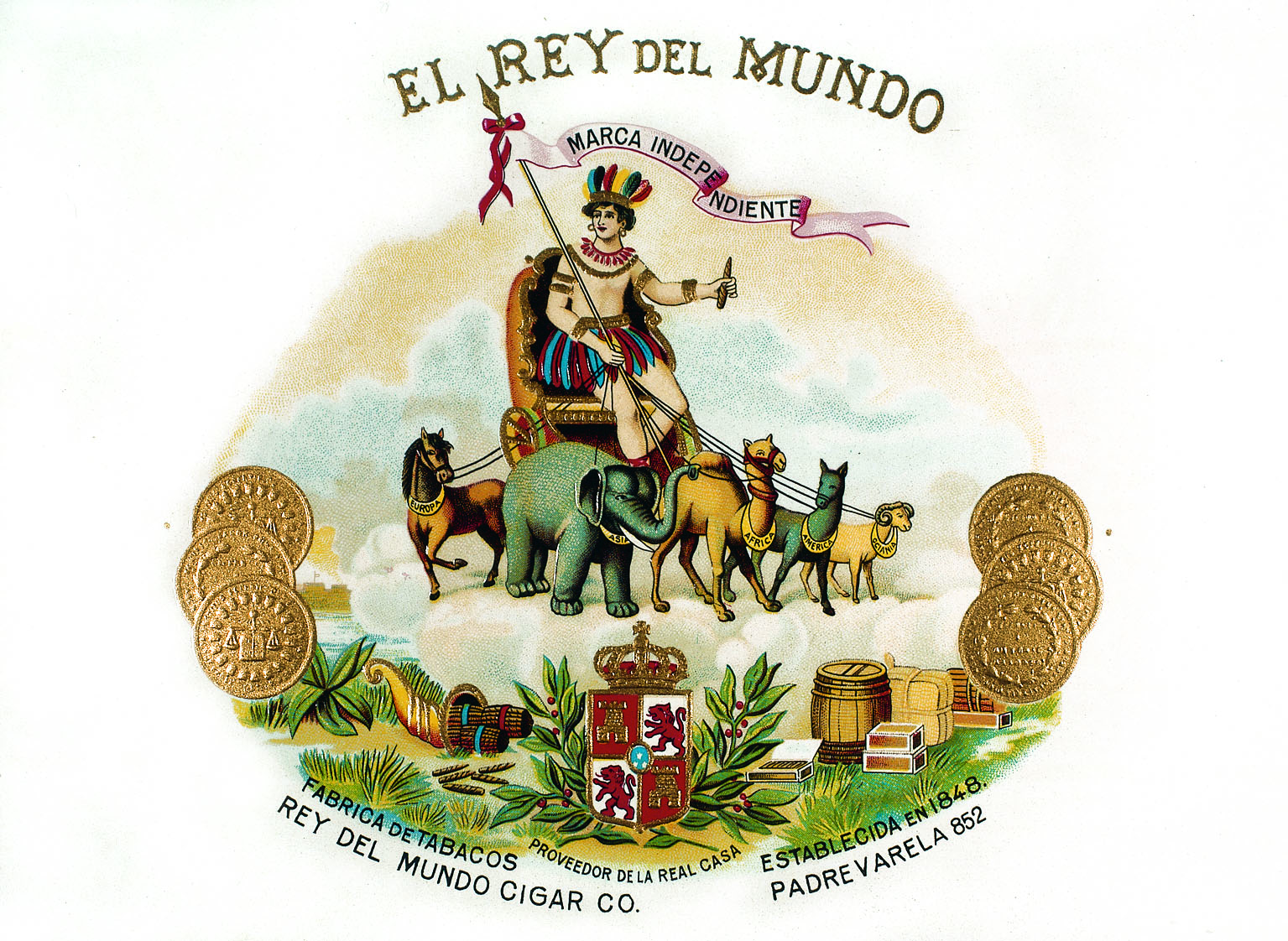 Cigar Production Methods
Like all Habanos SA cigars, El Rey del Mundo cigars are made entirely by hand. These hand-rolling methods have been perfected by the factory's cigar-rollers, many of whom have decades of experience. This brand uses the Tripa Larga, or long filler, hand-rolling technique that helps build the cigars' impressive size.
El Rey del Mundo filler and binder tobacco is grown in the Vuelta Abajo region in Cuba's western end. This mineral-rich area is known for its rich tobacco flavor that isn't replicated anywhere else in the world, even after 500 years of tobacco cultivation.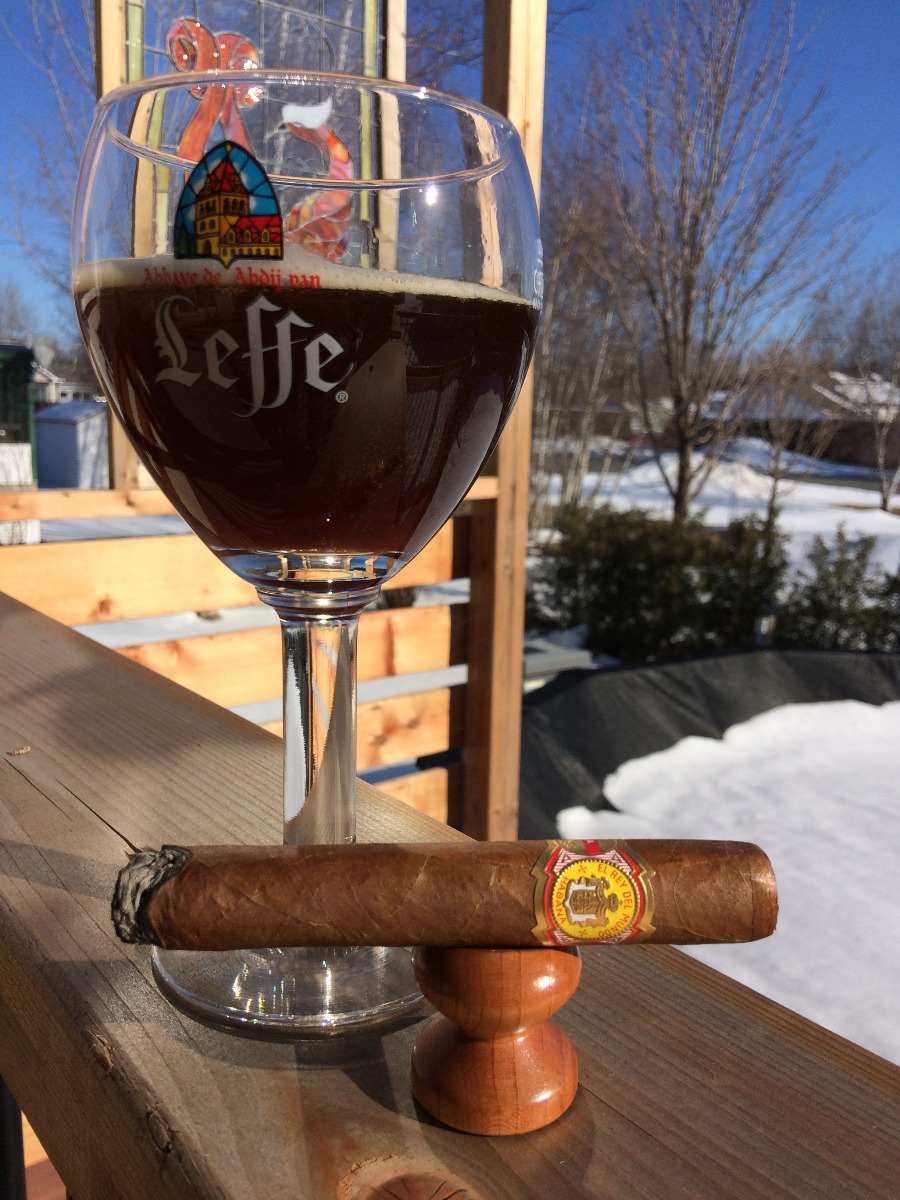 When to Smoke an El Rey del Mundo?
El Rey del Mundo cigars are typically mild in flavor, so they're best enjoyed at lunchtime before you break out the full-bodied cigars for the evening. This way, you can enjoy every note of the mild flavors without lingering flavors from a full-bodied cigar interfering. Since they have such sweet notes, some fans even like to smoke them in the morning.
They pair well with desserts, wine, coffee, and much more, but pairings that are too sweet may overwhelm the cigars' medium flavors. Try pairing dry red wines or unsweetened Arabica coffee. These cigars work especially well with light desserts like scones and macarons, since neither half of the pairing is too sweet for the other.
Rum also works with these cigars, thanks to its sweetness. A dry brandy or cognac is another excellent choice, so long as the next beverage pairing isn't too light or dry. You can even experiment with fruity beers like ciders and mild IPAs.
The recommended aging time is three to five years. Some enthusiasts argue for aging them up to 10 years to get the best complexity and spicy notes. However, a Choix Supreme tastes wonderful right out of the box. Buying more than one box gives you the option to experiment with aging and find a timeline that works for your taste palate.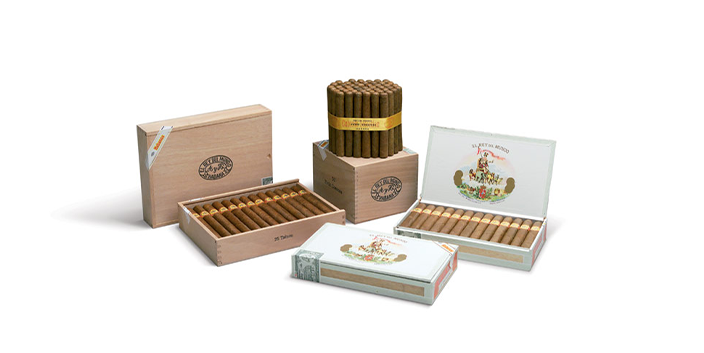 Authentic El Rey del Mundo Cigars
If you're new to Cuban cigars, El Rey del Mundo is a great brand to start with due to its medium body and fantastic flavors. Serious cigar enthusiasts must give this brand a try, even if they usually prefer full-bodied cigars.
The sweet and floral notes of El Rey del Mundo are worth trying at least once, especially if you like experimenting with food and drink pairings.