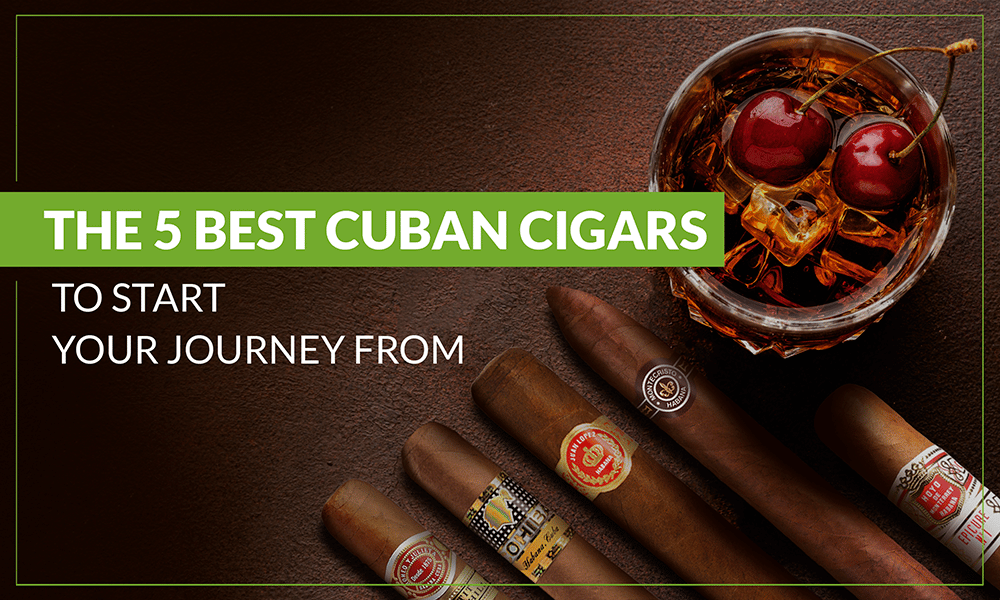 Starting Out With Cubans
Every cigar aficionado had to start somewhere. No matter if you began smoking Dutchmasters from the gas station convenience store or got spoiled with something like a Padron from a generous family member during a party, there was always a first. However, one's appreciation for what they're smoking drastically changes from that first one – whether they coughed it up or enjoyed it from foot to nub. The nuances of smoking, development of a palette, and ability to take a step back and absolutely enjoy the tobacco craft from start to finish all make a big difference.
Everyone hears Cuban cigars are the best. This statement may be true, but there is also a best way to begin smoking them. While they are undoubtedly at the top of the cigar pyramid, there are also ways of getting scammed or starting with too heavy or complex a cigar and ditching them entirely. That is why I'm here. As someone who has smoked thousands of Cuban cigars, I can tell you which are the absolute best to smoke at the beginning of your Cuban cigar journey. That way you can relish in the deliciousness of each smoke and eventually pass down your knowledge of smoking (and the lifestyle it inhabits) to others as well.
Some say the bigger the better. However, the four-inch Petit Churchill – under one of the most well-known cigar names in the world – is a perfect delivery method for a complex smoke. Its medium-to-full body ties in nutty and woody notes that are at the core of Cuban tobacco. Also, be sure to acknowledge the fact that this cigar is not of the brand commonly seen in the United States (who doesn't allow the original Cuban Romeo y Julieta to be sold due to the embargo). That brand is commonly made in the Dominican Republic and Nicaragua.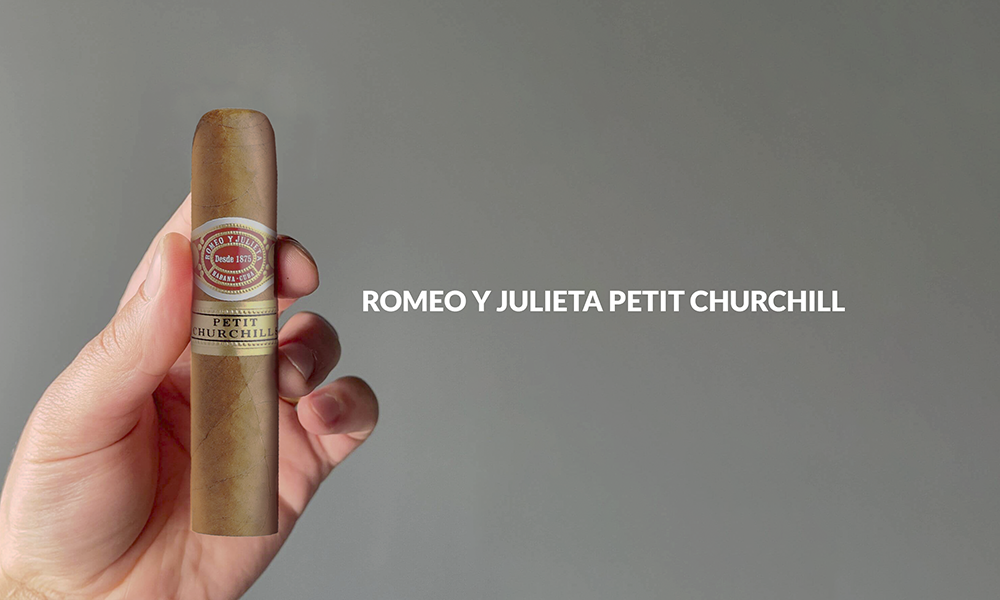 However, these original Cubans are even more delicious, complex, and, for that reason as well, expensive. This little cigar will run you about $10.5, but it's worth every cent during its approximately 30-minute smoking time. For me, it's perfect in the morning with a cub of premium coffee or during a brief lunch break. It might not last you a whole sit-down session with the relatives and friends, but it's perfect for some "me time."
It may not be the cheapest Cuban you will find, but it is quite literally the most popular. So, why not see what all the fuss is about? Plus, at medium strength, this torpedo won't project you into another dimension. Rather, it has a beautifully smooth burn that delivers a tastefully balanced smoke. Get notes of Cuban coffee intermingled with woody and floral flavors that change from beginning to end. The key here is that while it has all of this rich flavor, it's all delivered in a nice package. The smoke is everything but harsh.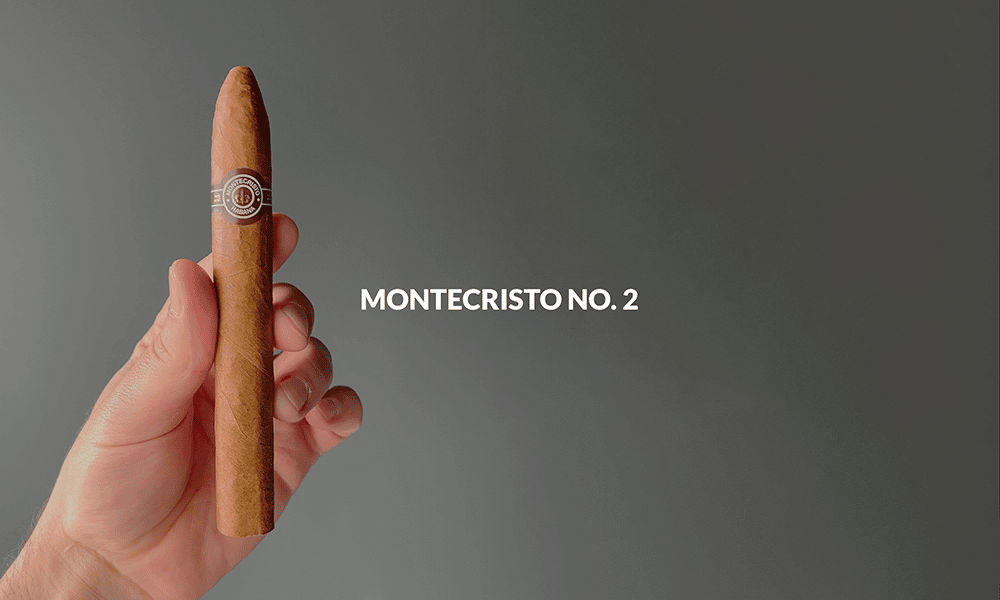 Here's another smoke to keep in mind that it is not like the imitation brands that are made in the Dominican Republic, Nicaragua, and elsewhere. Make sure you've got a true Cuban Montecristo in your hands, and it will be one to enjoy (make sure you buy from a reliable retailer and look for the "Habanos S.A." stamp on any box you buy).
Hoyo de Monterrey Epicure No. 1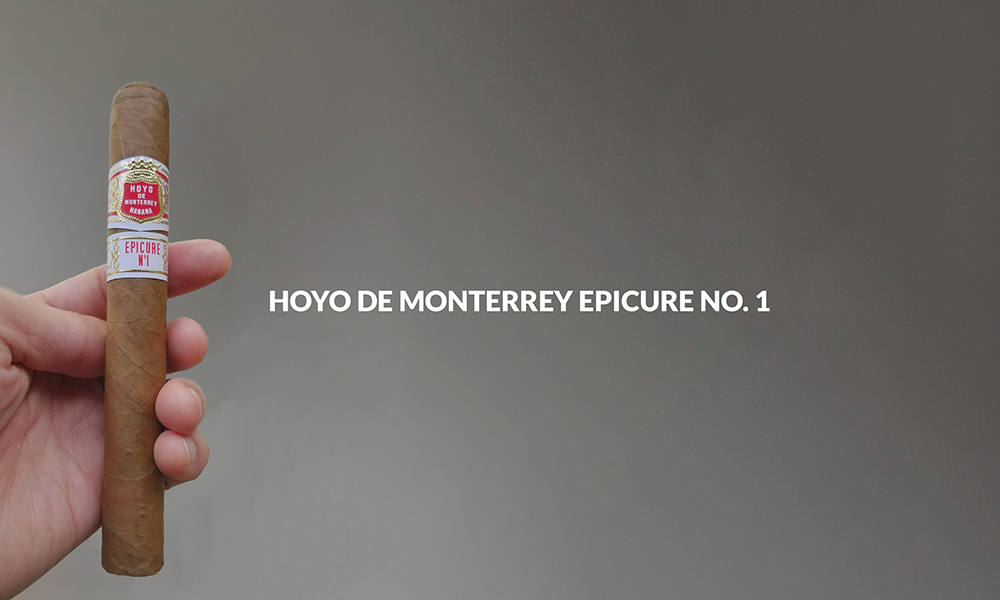 Another medium-bodied cigar, the Epicure No. 1 is an unintimidating smoke for any beginner. It's filled with flavors ranging from nutty to fruity to spicy – giving an inexperienced smoker a whole palette of Cuban tobacco tastes. The brand is also a very well-known one with a rich history dating back to 1865, so you know you're getting a tradition that has been passed along almost 160 years. Throughout that time, the brand has refined its flavors and the Epicure No. 2 is one of the best examples. Make sure to pay attention to how effortlessly it pulls and how pleasantly light and creamy the smoke is. A true specimen to enjoy.
Everyone knows the name. Everyone has seen the color scheme. And everyone wants one when they reach in their humidor for a smoke. At least, the brand lends itself to this idea. Cohiba, the pinnacle of cigar brands, is just as well known as the likes of Ferrari, Rolls-Royce or Lamborghini. Its checkered background and big, bold, capitalized letters could teach every brand a lesson in marketing. That is why although these are some of the most sought after cigars, you must try one on your Cuban cigar adventure.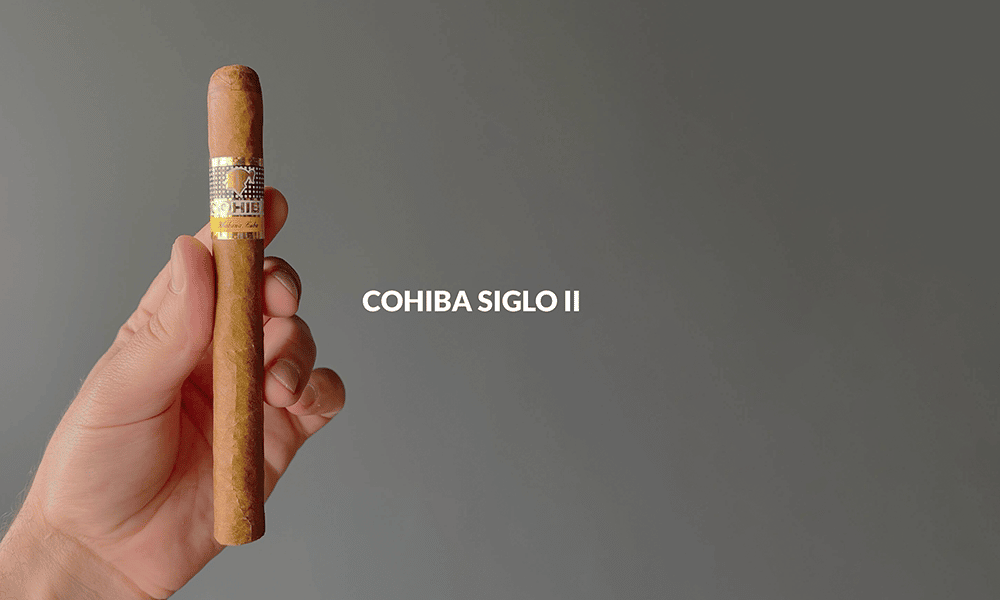 The Siglo II is a great place to start because of its lower price point, thinner ring gauge, and medium body. Its smoke has a creamy texture that removes any harshness so that even those who are new to the idea of not inhaling and simply puffing a cigar can be safe to any unpleasant coughing. Additionally, it is simply delicious and gorgeous to look at.
Here is a brand that is excellent for beginners. Actually, it is great for all smokers, especially as one that seems to fly under the radar. It's another medium-bodied cigar that measures a short 4 7/8 inches with a modest 50 ring gauge. At just $13, it is also on the lower end of the market in terms of price, but smokes as good as the rest.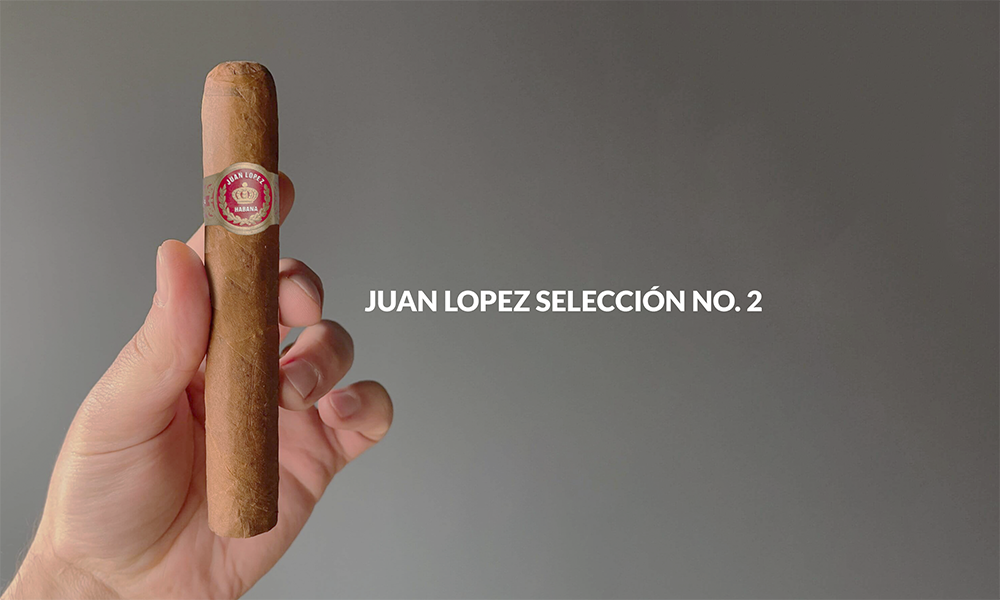 In the beginning, this Juan Lopez cigar has light notes that ease you into caramel and nutty flavors. If you're into simplicity, this is a cigar for you. Although it doesn't have a wild range of flavor profiles, it is gratifying from the first puff to the last.
Final Notes
Grab yourself a glass of whiskey (or Scotch or rum) and take a seat because you're in for a treat. If you have the opportunity to smoke a delicious Cuban cigar – as not many do – embrace every moment of it. This guide should help get you off to a hot, smoking start and there is an entire world to discover from here on out. Purchase cigars from our e-store here and sit back, relax, and enjoy.